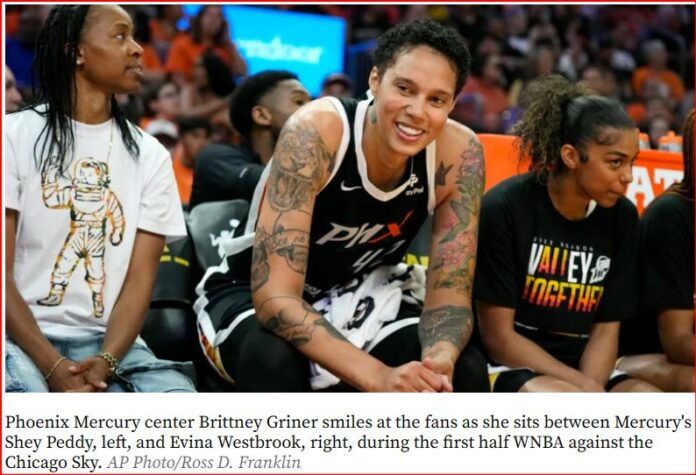 In a powerful and emotional turn of events, WNBA star Brittney Griner stood up proudly for the national anthem. And placed her hand over her heart before her team's game against the Los Angeles Sparks. This is the first time in years she has chosen to do so.
This act carried deep significance, considering the life-altering experiences Griner had endured in a Russian prison and her subsequent rescue by the US government.
After the game, Griner explained, "You have the right to protest, the right peak out, question, challenge and do all these things. What I went through and everything, it just means a little bit more to me now. So, I want to be able to stand. I was literally in a cage and could not stand the way I wanted to."
"Just being able to hear my national anthem, see my flag, I definitely want to stand. Now everybody that will not stand or not come out, I totally support them 100%. That's our right, as an American in this great country," she emphasized.
WNBA star book due out in 2024
Scheduled to be published in the spring of 2024, Griner's memoir promises to shed light on her time in a Russian prison. And she will also describe her renewed appreciation for being an American.