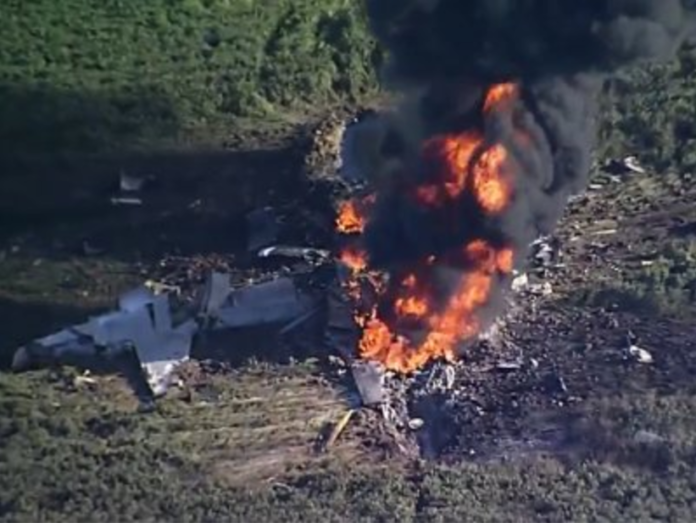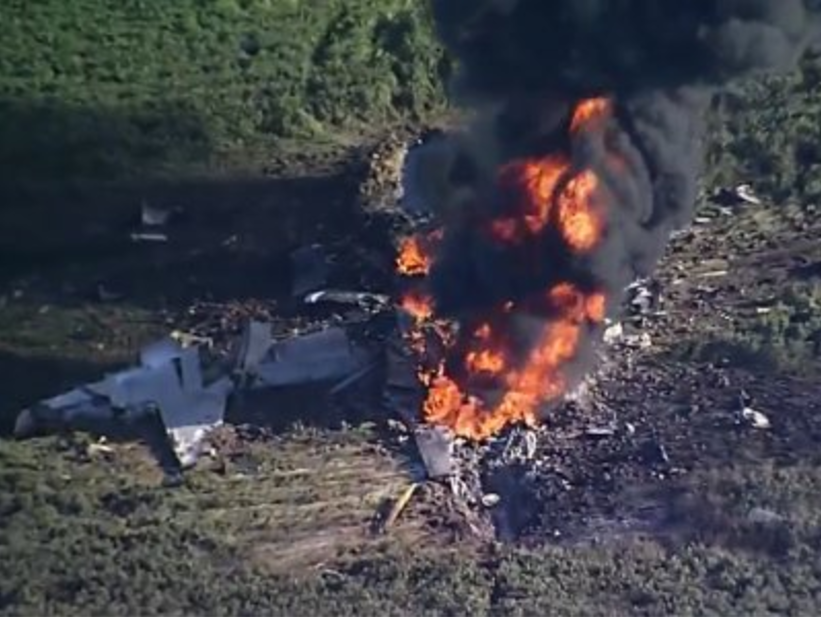 In a horrific turn of events, a Marine Corps plane crashed in Mississippi on Monday, killing a total of 16 people as a result. Of the 16 people, 15 were Marines and the remaining one was a Navy Corpsman. The U.S. Naval Institute labeled the plane crash as the "deadliest Marine Corps aviation mishap since 2005."
According to ABC News, the Marine Corps KC-130 aircraft crashed in Leflore County at approximately 4PM near Highway 82. Reports indicate that the plane may have exploded while still in the air due to debris scattered across the highway. According to Andy Jones, a local farmer, the plane made a loud booming sound before twirling around in the air and rapidly spiraling down towards the ground.
Following the explosion and crash, Jones immediately headed towards the plane, but the intensity of the fire was overwhelming, halting him from getting close enough to rescue anyone. Apparently, the crash was severe enough to demolish the aircraft. The remains spread across Highway 82 which is more than a mile away from the site of the crash.
"It was one of the worst fires you can imagine. Beans are about waist-high, and there wasn't much sticking out above the beans," Jones explained to ABC News reporters.
Jones was not the only person to witness this horrific tragedy. Chris Nissen, who actually videotaped footage of the aftereffects, stated that small explosions followed the crash of the plane. "When it crashed, man, that's all you hear first was all the ammunition blowing up," Nissen detailed.
State troopers informed the media of the ammunition on the plane, according to reports from WLOX. This may have contributed to the intensity of the explosions.
According to the Marine Corps, the plane came from the Marine Corps Air Station in Cherry Point, N.C. They also gave remarks regarding the current status of the crash and lives lost:
"The identities of the service members whose lives were lost in this tragic accident are being withheld to allow time for their loved ones to be notified. The cause of the crash is unknown at this time; the incident is under investigation."
One can only hope that the families of lost loved ones will make a speedy recovery as they grieve. The loss of life is always a tragedy. Earlier this morning, the President, First Lady, and Vice President tweeted out their condolences.
The U.S. Marines also tweeted out the following message yesterday afternoon:
"A USMC KC-130 mishap occurred the evening of July 10. Further information will be released as available."