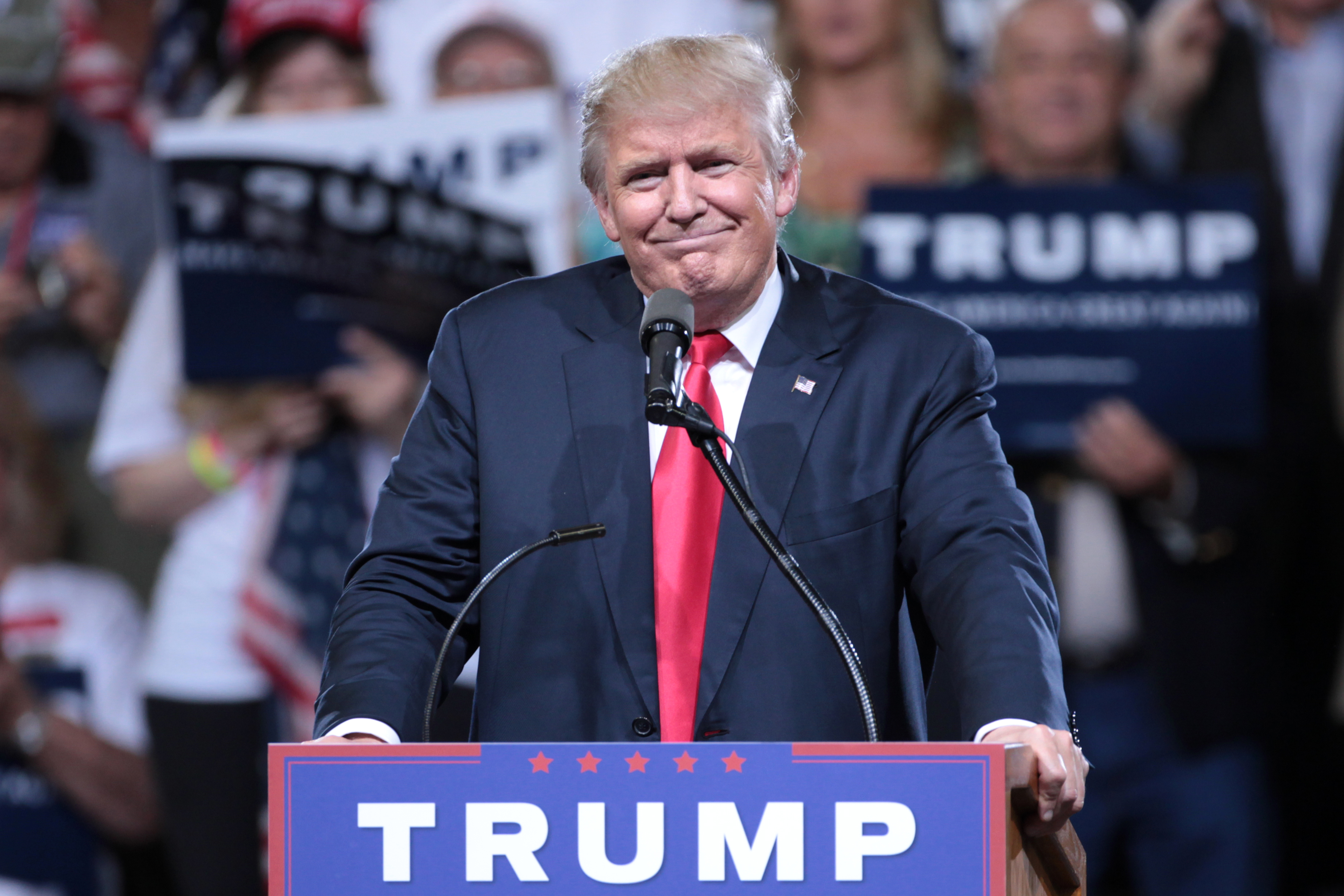 If you were watching, after President-Elect Donald Trump's Election Night win the stock market was not looking healthy; however, once the market opened the following day, things began to turn around quickly. Now, investors and businesspeople alike are peering into the future to predict which sectors will continue to benefit from a Trump administration, and which will not. Across the board, it seems that analysts — from those at Goldman Sachs Group Inc. to J.P. Morgan Chase and Co. — are relatively optimistic for the time being, anticipating a multitude of pro-growth policies from Trump.
Here are three sectors that stand to benefit from the Trump administration's policies:
1. Energy
As many supporters and critics wait to find out how Trump's policies will address climate change and other energy matters, scientists across the country are wary of what the President-elect could do to impact fossil fuel usage, energy regulations and land access. Despite these concerns, the administration does look like a safe bet for the energy sector, particularly where oil, coal and natural gas are concerned. According to Trump's America First Energy Plan, the administration would move quickly to access "$50 trillion in untapped shale, oil and natural gas reserves, plus hundreds of years in clean coal reserves."
Another essential part of the Trump energy agenda is to reduce regulation, which will allow energy companies to reduce their costs, improving margins. In fact, shares of energy companies have already been on the rise, with shares of Peabody Energy (BTUUQ) increasing by more than 70 percent, and shares of Westmoreland Coal (WLB) increasing by about 17 percent following the election.
2. Financials/Banking
With many big banks facing tighter regulations at the hands of the Democrats, a Republican government may allow them to breathe easier. The proposed regulations, the most recent of which would limit the ability of large banks to invest in commodities and private equity, had the potential to cut into bank profits. Trump and his fellow Republicans are not expected to give the banking industry the same wringing they would have faced under Hillary and other progressive lawmakers.
The sector can now step off of its defensive position, and begin to look for assistance from Trump in other areas, such as dismantling the Dodd-Frank Wall Street Reform Act, a move that Trump promised during his campaign. The Act, passed in 2010, has cost banks and financial institutions millions, if not billions, of dollars. The subsequent Durbin Amendment, a law that reduced the fees retailers paid for debit card transactions, alone was estimated to have cost Bank of America $1.29 billion, JPMorgan Chase & Co $959.2 million, Wells Fargo $769.2 million and Citigroup $573.2 million. These banks have sought to recoup these costs in other ways, costing consumers an estimated $4 billion each year in increased banking fees, and reductions in reward programs and card perks.
As of early December, financials had accounted for more than half of the S&P 500 gains since Election Day. In addition to predictions of deregulation, the sector is also benefiting from rising interest rates, which is increasing margins and profits. This comes in spite of decreasing public trust in the financial sector, with a poll released before the election showing that 75 percent of the American public wants tighter restrictions on Wall Street financial companies to prevent a repeat of the 2008 financial crisis.
Biotech
It's been difficult to avoid the biotech sector in the news, with Democrat candidate Hillary Clinton having recently accused the industry of "price-gouging." Many companies (and investors) feared price regulations should Clinton take the White House, but now things have eased up a bit, with the majority not expecting any severe repercussions under Trump, despite vague comments in early December that he is "going to bring down drug prices."
While Clinton promised to monitor pricing, limit consumer spending on drugs, and shorten patent protection, Trump has expressed a desire to reform the Food and Drug Administration, which would potentially reduce the time it takes to get new drugs to market.
Many pharma and biotech companies are also focusing in on Trump's proposal to allow U.S. pharmaceutical companies to repatriate foreign cash at a 10 percent tax rate (rather than the current 35 percent tax rate), which would potentially increase both profit and growth opportunities for the sector.