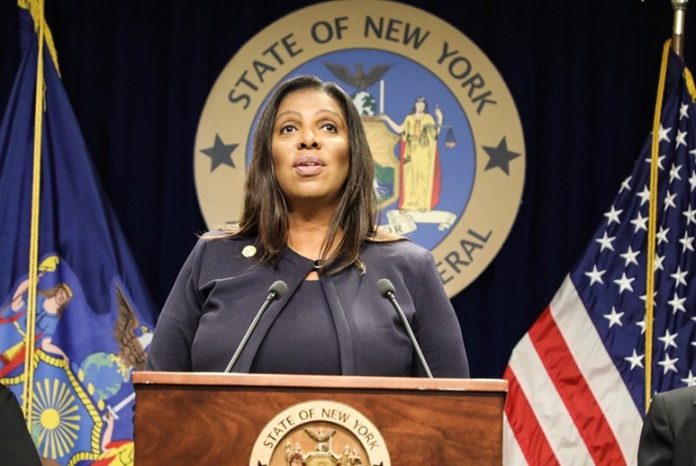 Allergan Finance LLC (formerly known as Actavis Inc) agreed to settle New York State's lawsuit alleging that the company helped fuel the opioid epidemic. The company allegedly engaged in false and deceptive marketing of its generic opioids products.
The company manufactured, sold, marketed, promoted,and distributed branded and generic opioids products including Kadian, Norco, oxymorphone, extended-release morphine sulfate, fentanyl, and oxymorphone hydrochloride.
On Wednesday, New York Attorney General Letitia James announced that Allergan and its affiliated entities agreed to pay a total of $200 million to settle the state's lawsuit as well as the claims by Nassau and Suffolk counties.
The settlement resolves the claims arising or related to the company's generic opioids products distributed or sold before August 2, 2016 by Actavis Generic Entities and other Divested Entities.
According to AG James, $150 million will go towards opioid abatement. The settlement agreement also included injunctive relief. Allergan will be prohibited from promoting opioids products through sales representatives sponsorships, financial support, or any other means.
Allergan is also prohibited from providing financial incentives to its employees selling and marketing its opioids products. The company is also not allowed to directly or indirectly, provide financial support or in-kind support to any third party that primarily engages in promoting opioid products.
Furthermore, the company is prohibited from lobbying federal, state, or local legislative or regulatory authorities about opioids.
Finally, it is required to provide the public, patients, and healthcare providers with additional information about opioids.
In a statement, AG James said, "For more than two decades, opioids have wreaked havoc on New Yorkers and Americans across the nation — causing pain, addiction, and death. Our ongoing trial has been about the role companies like Allergan and its predecessors played in helping grow this epidemic, profiting while Americans suffered. But today's agreement keeps Allergan out of the opioid business for the next decade and has the company paying as much as $200 million."
In March 2019, AG James sued Allergan, Amerisource Bergen Drug Corporation, Cardinal Health, Endo Health Solutions, Janssen Pharmaceuticals, Mallinckrdt, McKesson Corporation, and Teva Pharmaceuticals to hold them accoutable for causing the opioid epidemic.
The New York State Attorney General succeeded in negotiating with the opioid manufacturers to pay significant amounts of money to help the state fight the opioid epidemic.
To date, AG James negogiated up to $1.7 billion for critical opioid treatment, prevention, and education programs.
New York obtained $230 million from a settlement with Johnson & Johnson in June. The state got $1 billion from a settlement with McKesson, Cardinal Health, and Amerisource Bergen in July. In September, the state's share from a settlement with Purdue Pharma and Endo was at least $200 million and $50 million, respectively.