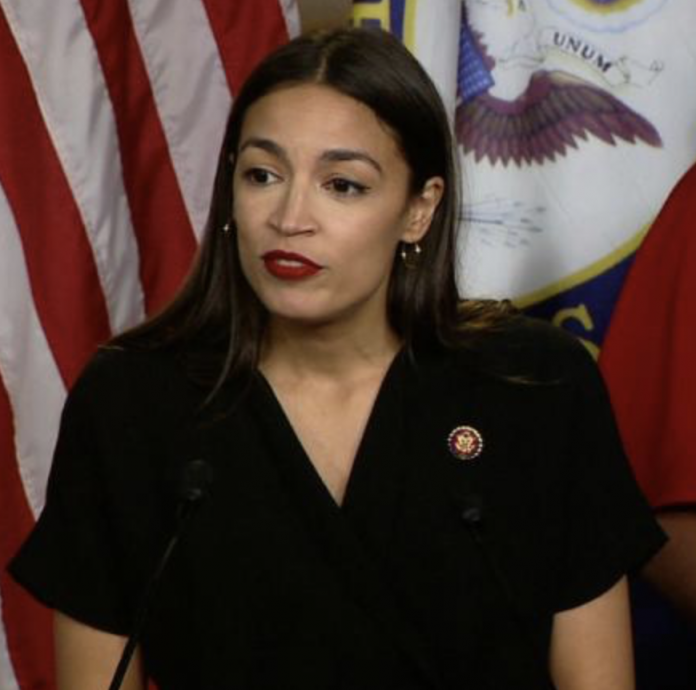 Over the course of this year, various progressives have rallied behind a healthcare plan known as Medicare-for-All. According to the left-wing, Medicare-for-All is designed to ensure that each American has access to healthcare.
This is also a plan which virtually all 2020 Democrat candidates have cosigned, with the exception of frontrunner Joe Biden. Collectively, Medicare-for-All is extremely popular amongst the Democrat Party.
The nature of Medicare-for-All would inherently mandate that people in this country no longer remain on private health insurance. This is something which many conservatives view as problematic; however, House Rep. Alexandria Ocasio-Cortez has a different outlook; the congresswoman recently asserted that Americans won't experience "heartbreak" over losing private health insurance.
AOC on Americans Losing Private Healthcare
Medicare-for-All has faced widespread censure from the right-wing, especially due to its costs. Weeks ago, 2020 presidential hopeful Bernie Sanders admitted that Americans will pay more in taxes if Medicare-for-All succeeds. Furthermore, he maintains that this type of healthcare system will rack up $40 trillion dollars over the course of one decade alone.
Democrats have previously discussed ending private healthcare altogether. Kamala Harris, another 2020 Democrat, took heat after publically suggesting this months ago. Despite the reactions which Americans have provided at the thought of losing private health insurance, Ocasio-Cortez still believes that no one is "heartbroken" about the potential end of healthcare as they know it.
Sahil Kapur, a news reporter for Bloomberg, reported the congresswoman's statements on this matter via Twitter:
.@AOC, asked about warnings from Joe Biden on Medicare for All, says nobody is "heartbroken" at the idea of losing private insurance.

"People like their health care, they like their doctor," she says. "But I'd be interested in what the public polling on Aetna would look like."

— Sahil Kapur (@sahilkapur) July 17, 2019
Put another way, the @BernieSanders @AOC argument is that switching from private insurance doesn't equal losing your doctor or hospital because Medicare For All would allow everyone to see their provider of choice.

— Sahil Kapur (@sahilkapur) July 17, 2019
Medicare-for-All and Healthcare in America
The progressive wing of the Democrat Party tends to favor "bold" reform, something which many Americans view as radical. Medicare-for-All is no exception; while many Democrats view this as necessary and effective, Republicans have some very relevant concerns. Right-wing issues pertain to the increase in taxes, the $40 trillion dollars which Medicare-for-All will cost over one decade alone, and the strong government presence in healthcare.
In most cases, conservatives generally believe that less government is the solution to problems. Moreover, conservatives have warned that a healthcare system like Medicare-for-All would foster longer waiting times and a reduction in the quality of care which Americans receive. Progressives, however, maintain that these concerns lack merit or basis.