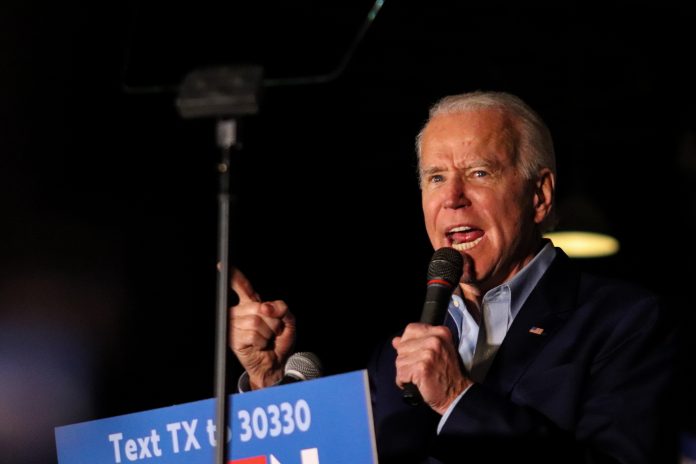 One week ago today, National Border Patrol Council President Brandon Judd spoke publicly about the situation at the U.S.-Mexico border. Judd explained that if Biden were not serving as president, he'd arrest Biden for aiding and abetting drug cartels, drug trafficking, and human trafficking.
The union president also noted throughout his service on the border since the Clinton presidency, Trump's policies were the best. Judd later declared in addition to President Biden striking down good immigration polices, he's lowered the overall morale of agents on the job.
It's very clear Border Patrol is not too happy with Biden. Now, an Associated Press poll confirms that most of the country shares this outlook.
Low approval ratings for the president
Biden's approval ratings on immigration are historically dismal. The Associated Press uncovered that 64% of Americans do not approve of Biden's immigration work. That left only 35% who claimed to approve of what Biden's doing pertaining to immigration.
These numbers also follow a consistent pattern of polls regarding the 46th president; his disapproval ratings keep getting higher. Meanwhile, approval ratings continue to shrink. Americans are not pleased with the botched job this president is doing.
Joe Biden declared war on US border patrol the same month he surrendered to the Taliban.

— Rising serpent 🇺🇸 (@rising_serpent) September 25, 2021
Recently, the state of Florida actually sued the Biden administration over its mismanagement of the southern border. The Sunshine State's lawsuit alleges that Biden is violating U.S. Code 1225 and just resettling illegal immigrants in Florida at will. Over time, this creates a considerable weight on Floridian resources.
On Wednesday, when asked about this lawsuit, White House press secretary Jen Psaki claimed to lack familiarity with its particulars.
Upcoming firings of Border Patrol agents?
Around the same time this Associated Press poll came out, Americans also learned Biden is planning to fire Border Patrol agents. The Biden administration has informed Border Patrol officials they will lose their jobs if they do not take the COVID vaccine shot by November 22.
There is some good news, though. Greg Abbott, the GOP governor of Texas, is now stepping in. Governor Abbott committed to hiring any Border Patrol agents whom Biden fires over his obscene, unconstitutional COVID vaccine mandate.
Finally, many Americans are shaking their heads at the notion that Biden would consider termination of Border Patrol agents; their work at the border is in higher demand than ever, due to mass unsustainable migration.