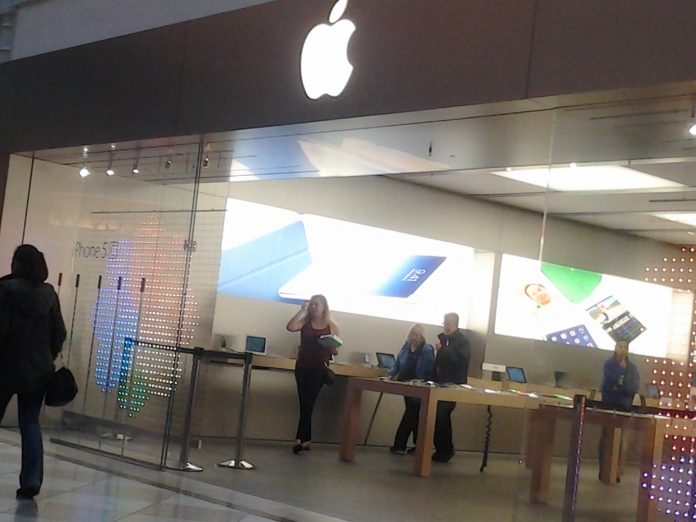 The stock price of Apple (NASDAQ: APPL) climbed after the tech giant reported quarterly earnings that exceeded the expectations of Wall Street analysts.
On Tuesday, APPL shares closed a $200.67 each, down by nearly 2 percent, but went up by five percent to $210.76 a piece after-hours when the company released its financial results for the second quarter that ended March 30.
In a statement, Apple CEO Tim Cook said, "Our March quarter results show the continued strength of our installed base of over 1.4 billion active devices, as we set an all-time record for Services, and the strong momentum of our Wearables, Home and Accessories category, which set a new March quarter record."
In addition, Cook stated that the company achieved is "strongest iPad growth in six years."
Apple second quarter financial results
For the second quarter, Apple posted $2.46 in earnings per share, higher than $2.36 per share consensus estimate by analysts. Its revenue was $58 billion, better than the $57.4 billion consensus estimate.
The tech giant said its iPhone revenue was $31.05 billion and its services revenue was $11.45 billion. Analysts expected Apple to deliver $31.10 billion revenue from iPhone and $11.37 billion revenue from services.
For the third quarter, Apple is expecting to generate revenue in the range of $52.5 billion to $54.5 billion. It is anticipating its gross margin to be between 37 percent and 38 percent.
Apple Board approved a huge capital returns
Apple CFO Lucas Maestri said the company generated $11.2 billion operating cash flow and made significant investments in all areas of its business. He added that the tech giant returned more than $27 billion to shareholders through stock buybacks and dividends.
"Given our confidence in Apple's future and the value we see in our stock, our Board has authorized an additional $75 billion for share repurchases. We are also raising our quarterly dividend for the seventh time in less than seven years," said Maestri.
Apple's Board of Directors declared a cash dividend of $0.77 per share of its Common stock, an increase of five percent. The dividend will be payable on May 16, 2019 to shareholders of record as of the close of business on May 13, 2019.