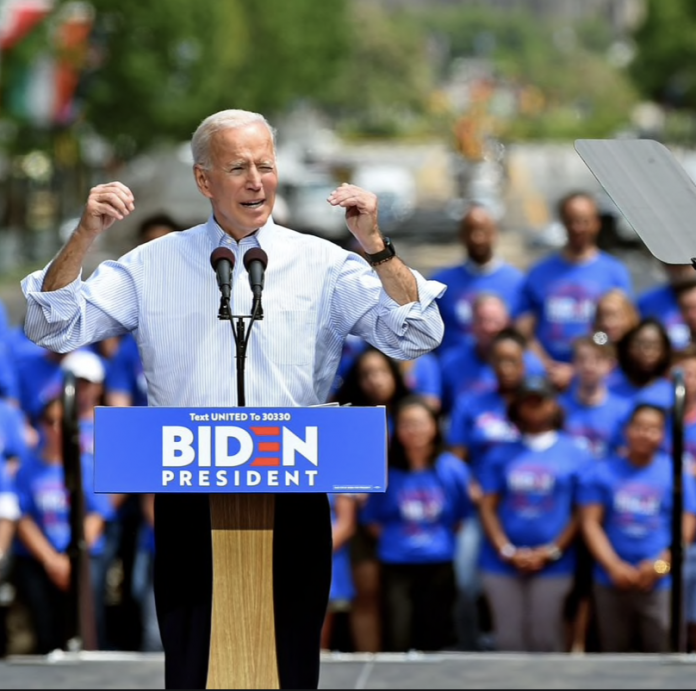 Over the past few weeks, Joe Biden has dominated the press for making a series of embarassing blunders. The extent of Biden's gaffes include, but are certainly not limited to, mistaking world leaders' names, forgetting the precise years of his time as vice president, and furthermore conflating poverty with race.
In light of the aforementioned blunders, Biden's party has stepped back and started questioning his competency to take on President Trump. The former vice president's campaign team has attempted to downplay the negative impact of his blunders, but a new survey from Monmouth University is quite revealing.
The Findings from the Monmouth University Survey
Biden dropped a whopping 13 points in yesterday's survey, which brings him down to 19% in the polls. This also means that he is no longer the frontrunner of the Democrat Party; Elizabeth Warren and Bernie Sanders are both at 20%, thus splitting the position of party frontrunner.
The former frontrunner is also struggling amongst various demographics of voters. In essence, Biden has experienced steep declines across the board; this includes with men, women, white Democrats, moderates, conservative Democrats, older voters and voters without higher education.
Today, we're launching #StudentsForBiden, a nationwide program for change-makers committed to organizing their campuses and making Donald Trump a one-term president.

If that sounds like you, join today and let's get to work: https://t.co/nWF914sJFc pic.twitter.com/x5hGqBfPUC

— Joe Biden (@JoeBiden) August 27, 2019
This serves as terrible news for the Biden campaign; this massive decline also comes after Jill Biden telling Democrats to "swallow a little bit" and get behind her husband for the sake of defeating Trump.
Biden's 13 point drop comes at quite a time; he and his allies still wish to brand him as the most "electable" candidate to take on President Trump in 2020.
Response from the Biden Campaign
The Biden campaign has spoken out since the release of yesterday's survey. An excerpt of the team's statement regarding Monmouth University's findings reads as follows:
"This poll is an outlier that is contradicted by every measure of the national average."
Biden's team also goes on to claim that Democrats are "most energized about a nominee who can take-on and defeat Donald Trump and the atrocious values he represents."
There's no question that Democrats are eager to beat President Trump; however, there are questions about whether Democrats view Biden as up for the task. His various gaffes haven't helped him out very much, hence yesterday's poll.