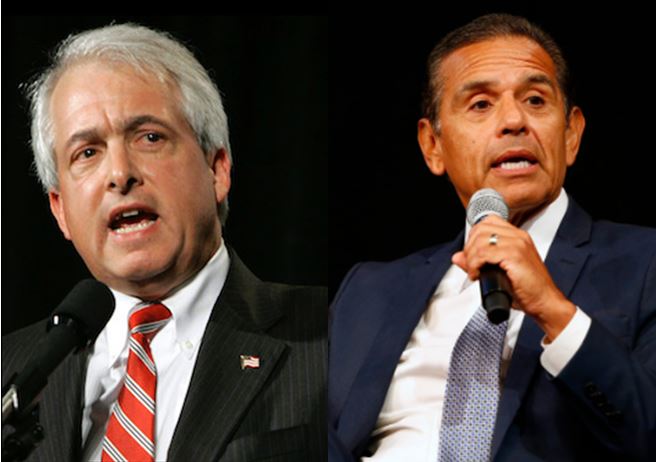 John Cox, a Republican candidate for governor in California, released a new online advertisement attacking Democratic candidate Antonio Villaraigosa.
Cox's online ad focuses on Villaraigosa's action in 2008 when he defended Esteban Nuñez, the son of former Assembly Speaker Fabian Nuñez. At the time, the young Nuñez was charged of murder and assault of a deadly weapon.
The GOP gubernatorial candidate asked, "Why did Democrat candidate for Governor Antonio Villaraigosa ask for a murderer to go free?
Cronyism and corruption of the worst kind
The ad showed a picture of the grieving parents of Luis Santos, the student who died of stabbing by Esteban and his friend Ryan Jett. Alongside their picture were the words of then Los Angeles Mayor Villaraigosa, expressing his support for Esteban. It reads, "In my heart, I know Esteban Nuñez as a young man of good and upright character."
Additionally, the ad pointed out that because of Esteban's political connections he had the opportunity to plead guilty for manslaughter. For the same reason, he served shorter than his sentence of 16 years in prison.