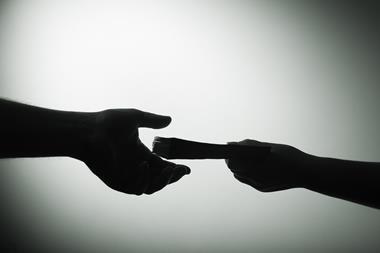 The U.S. Attorney's Office in Chicago announced that Commonwealth Edison Company (ComEd), the largest electric utility in Illinois, has agreed to pay $200 million in fines to end a bribery investigation. ComEd, a subsidiary of Exelon, has agreed to pay, as part of a deferred prosecution agreement (DPA) with the Department of Justice (DOJ). 
This should resolve a years-long criminal investigation into widespread bribery and corrupt lobbying practices in Illinois. On July 17, 2020, the U.S. Attorney's Office for the Northern District of Illinois charged ComEd with one count of bribery.
The bribery charge and deferred prosecution agreement were announced on July 17, 2020, by John R. Lausch, Jr., United States Attorney for the Northern District of Illinois and his team. A court date for the DPA approval hearing has not yet been scheduled.
In the agreement, ComEd admitted it gave jobs, vendor subcontracts, and paid money associated with those jobs and subcontracts, for various associates of an unnamed public official.
The official has been publicly identified as Illinois House Speaker Michael Madigan. Madigan is the longest-serving leader of any state or federal legislature. He is arguably the state's most powerful politician.
The U.S. attorney's office for the Northern District of Illinois announced that the government will defer prosecution on the charge for three years and then seek to dismiss it if ComEd lives up to certain terms of the agreement. 
ComEd will be required to cooperate with ongoing investigations of individuals or other entities related to the conduct described in the bribery charge. A related SEC investigation and civil lawsuits remain pending.
The statement of facts involves the state of Illinois legislation
ComEd's admissions to date are contained in a Statement of Facts attached to the DPA.
ComEd admitted that its efforts to influence and reward the high-level elected official (Madigan) started around 2011 and continued through 2019.
During that time, the Illinois General Assembly was considering and passed legislation that had a large impact on ComEd's profitability and operations. This includes legislation that would influence the regulatory process that determines the electricity rates ComEd could charge its customers.
Madigan controlled what legislation was called for a vote in the Illinois House of Representatives and also exerted considerable influence over his fellow lawmakers concerning bills that impacted ComEd. The company admitted that it arranged for jobs and vendor subcontracts for the "Public Official A's" political friends and workers even when those people performed little or no work that they were supposedly hired by ComEd to perform. 
In addition to jobs and contracts, ComEd's admissions include other efforts to influence and reward Public Official A. They appointed an individual to ComEd's Board of Directors at his request. They retained a particular law firm at his request. ComEd accepted into the company's internship program a certain number of students who lived in the Chicago ward where Public Official A was associated.
ComEd enhances its compliance program
As reported in Compliance Week, ComEd is obligated under the DPA to include enhancements to its compliance program and provide annual reports to the government regarding remediation and implementation of those compliance measures.
While the misconduct was limited to ComEd, the policies are being applied across all Exelon subsidiaries in Illinois and all other jurisdictions where Exelon operates.
Exelon has implemented four new mandatory policies that apply to employees who interact with public officials. These policies outline specific rules, procedures, and tracking methods governing interactions with public officials. They also require vetting and monitoring all ComEd lobbyists and political consultants. Any employment referrals or requests and vendor referrals or requests from public officials will be disclosed and reviewed.
The policies also prohibit the subcontracting of third-party lobbyists and political consultants. Additionally, the hiring of such firms is being overseen by the ethics and compliance team.
The effort is led by David Glockner, Exelon's executive vice president of compliance and audit. Glockner was hired in March after having previously served as a senior Securities and Exchange Commission official and chief of the Criminal Division in the U.S. Attorney's Office for the Northern District of Illinois.
In a statement, Exelon said it has fully and substantially cooperated with the U.S. Attorney's Office from the beginning of the investigation, and since that time, has taken extensive remedial measures. The remediation and cooperation efforts were acknowledged by the government in the DPA resolution agreement.
"We are committed to maintaining the highest standards of integrity and ethical behavior," Exelon CEO Christopher Crane said. "In the past, some of ComEd's lobbying practices and interactions with public officials did not live up to that commitment."
"When we learned about the inappropriate conduct, we acted swiftly to investigate," Crane added. "We concluded from the investigation that a small number of senior ComEd employees and outside contractors orchestrated this misconduct, and they no longer work for the company."
"Since then," Crane said, "we have taken robust action to aggressively identify and address deficiencies, including enhancing our compliance governance and our lobbying policies to prevent this type of conduct. We apologize for the past conduct that didn't live up to our own values, and we will ensure this cannot happen again."
————————————————–
Have a story you want USA Herald to cover? Submit a tip here and if we think it's newsworthy, we'll follow up on it.
Want guaranteed coverage? We also offer contract journalism here.  Just be sure you're comfortable giving up editorial control, because our journalists are dogged and will follow the story through to it's conclusion. The story will be published to our exacting standards, without regard for your preferred slant.
Want to contribute a story? We also accept article submissions — check out our writer's guidelines here.