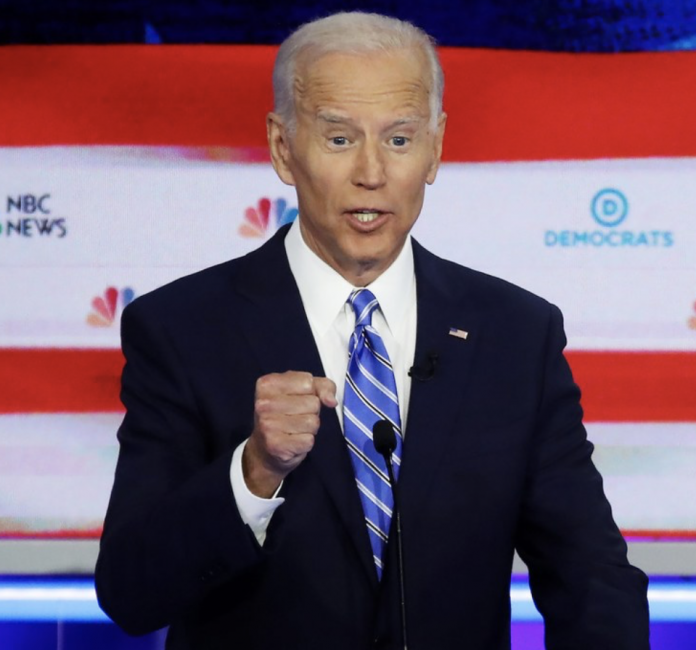 Democrat frontrunner Joe Biden is hurting in the polls after the first primary debate. A new poll has recorded a stark, 10-point decline in support for Biden amongst Democrat voters.
The notable drop comes after Biden's exchange with Kamala Harris over his past work with segregationalist senators and alleged opposition against voluntary bussing.
Reviewing Biden's Loss of Support from Democrat Voters
A Morning Consult/FiveThirtyEight survey from Friday registered that before Thursday, roughly 41.5% of Democrats stated they would vote for the Biden if the election were to occur on the next day. However, after the debate, only 31.5% of Democrat voters maintained this position.
By contrast, Kamala Harris' standing amongst Democrat voters has surged. Within 24 hours after Thursday night's debate, Harris raised $2 million dollars. Moreover, her support from Democrat voters rose from 7.9% to 16.6%. Many onlookers expressed their views that Biden did not look very well in the exchange with Harris regarding his prior stances on voluntary bussing.
How long Harris maintains momentum after her recent surge remains to be seen. The same principle applies for the decline which Biden experienced after Thursday. The former vice president is attempting to run damage control, however. On Friday, Biden affirmed his support of civil rights while campaigning in Chicago.
In the vice president's own words:
"I fought my heart out to ensure that civil rights and voting rights, equal rights are enforced everywhere. [I] never, ever opposed voluntary busing."
Attacks from Both Sides
Since the inception of Biden's entry into the 2020 election, he maintains as a target for censure. Both left-leaning progressives and right-wingers have issues with the former vice president. According to the progressives, Biden is too much of a centrist. Unlike others, progressives believe that bold and radical reform is the only path to defeating President Trump in 2020.
Right-wingers, on the other hand, take issues with Biden's left-wing policies as a whole. The former vice president's habitual attacks on President Trump have not helped his standing in conservative opinions either. Despite this, the president has stated his belief that he will likely face Biden in the upcoming general election.
Only time will tell.