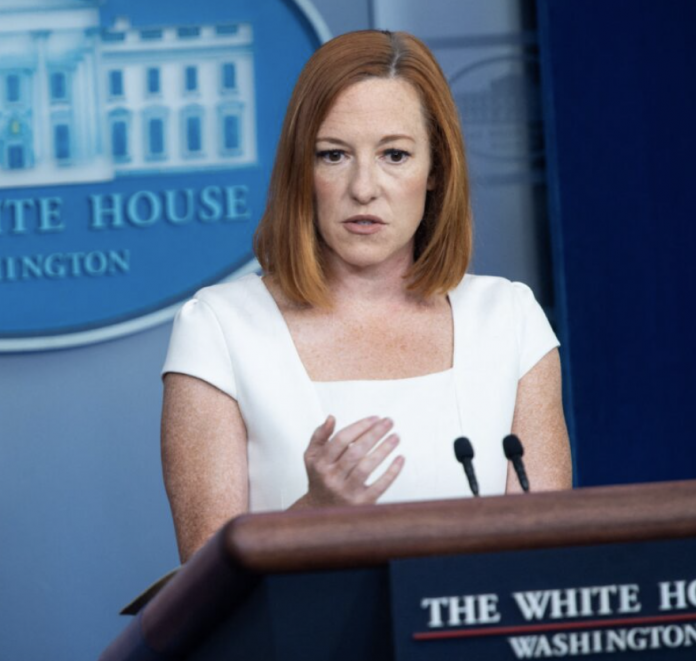 The White House's campaign to promote the coronavirus vaccine continues.
Roughly one week after announcing a planned door-to-door vaccination campaign, the White House is back with new ideas to get more COVID vaccines into arms.
On Friday, the White House declared that Facebook needs to take more action to push back against so-called "misinformation" posted online. During a conversation with press, President Biden declared that so-called "misinformation" on Facebook is also responsible for "killing people."
It didn't take long for Facebook to push back against these claims.
Facebook's response to the White House
Yesterday, Facebook slammed claims from White House press secretary Jen Psaki and President Biden.
Both Psaki and Biden blamed Facebook for what they view as untrue narratives circulating about the COVID vaccine. Psaki even opined that individuals who post "misinformation" and are banned from one social media site should face subsequent bans on all platforms.
Needless to say, Facebook didn't appreciate facing blame for "misinformation" about the coronavirus vaccine. In a statement, Facebook declared that it wouldn't allow factless accusations to "distract" them; Facebook furthermore stated that over two billion individuals have viewed fact-based details about COVID vaccines on their site.
Later, Facebook also pointed out that more than 3.3 million individuals used their platform to find vaccination centers. Finally, the social media platform concluded its statement with the proclamation that they are "saving lives."
Growing pushback against the White House
The White House appears to be alienating much of their nation in the quest to promote the COVID vaccine. Facebook is far from a pro-conservative entity; however, their criticism of the White House now follows conservatives' pushback against the White House.
Conservative blowback against the Biden administration followed news of the door-to-door COVID vaccination initiative. Since this, the White House has attempted to paint its campaign in a different light; however, the country sees this vaccine program for what it is.
Furthermore, recent polling showed that more than half of the nation does not support the Biden administration's door-to-door vaccination program. In the midst of feuding with Facebook, however, the White House is furthermore facing censure for a mounting inflation crisis.