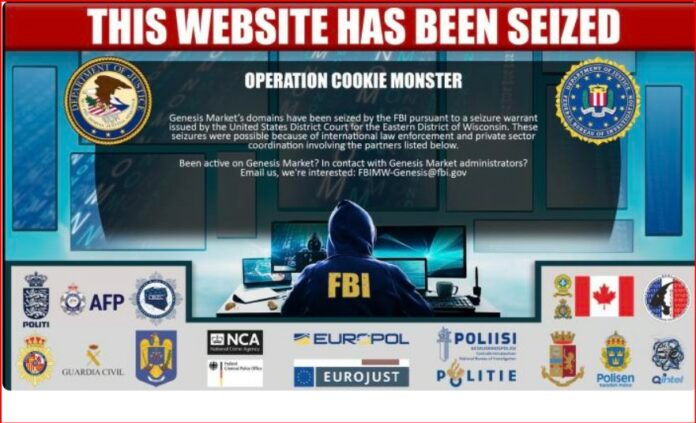 Law enforcement agencies around the world joined forces to take down the Genesis Market. The operation, dubbed "Operation Cookie Monster," was led by the FBI and involved authorities from the United States, United Kingdom, Europe, Australia, Canada, Germany, Poland, and Sweden. 
Approximately 120 people have been arrested globally, as part of the bust. And 19 site users were apprehended in the UK alone.
The notorious hacker marketplace has been an online hub for buying and selling stolen logins, cookies, and browser fingerprints since 2018.
Genesis Market has been a key enabler for ransomware attacks. Hackers could use a myriad of tools purchased from the marketplace to gain unauthorized access to user accounts.
Operation Cookie Monster
The success of "Operation Cookie Monster" underscores the importance of global cooperation in combating cybercrime. The FBI, and its counterparts in other countries, worked together to bring down what is believed to be the largest hacker marketplace. 
 The marketplace has also been linked to high-profile cybercrimes, such as the 2021 hack of game publisher EA.