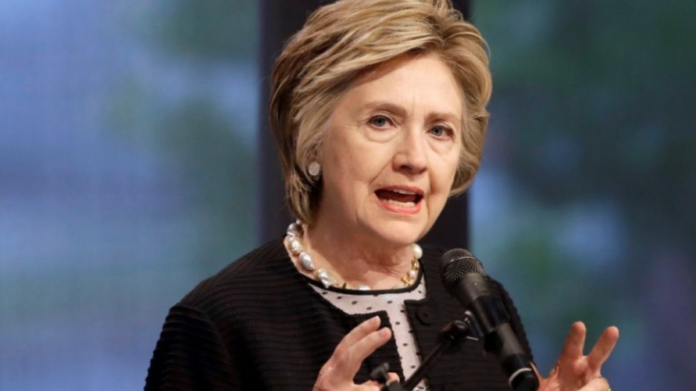 A federal judge dismissed for the second time the lawsuits involving the e-mails of former Secretary of State Hillary Clinton. The complaints were filed by two conservative groups. They sought to compel the Department of State to recover all e-mails from Clinton during her tenure as Secretary.
In 2016, U.S. District Judge James Boasberg first dismissed the lawsuits brought by Cause of Action Institute and Judicial Watch. He ruled that the cases were moot. According to him, the State Department and the U.S. Archivist did their legal obligation to recover Clinton's emails. The conservative groups appealed his ruling.
Late last year, the D.C. Court of Appeals overturned Judge Boasberg's ruling. The Court believed that the government might find more emails by "shaking the tree harder."  Because of the reversal the defendants and the FBI submitted additional details regarding their recent efforts in recovering Clinton's remaining e-mails.
FBI did every reasonable step to recover Clinton e-mails
On Thursday, Judge Boasberg concluded that the FBI did extensive efforts to locate Clinton's e-mails.  There are no more remaining e-mails for the government to recover. The bureau did all reasonable steps to find Clinton's emails from her private server and other devices.
In his 26-page ruling, Judge Boasberg wrote, "Defendants and the FBI have recited chapter and verse of their efforts to recover Secretary Clinton's emails. Those efforts went well beyond the mine-run search for missing federal records, and were largely successful…"
"The FBI pursued every imaginable avenue to recover the missing emails. Plaintiffs, significantly, cast no real doubt on that conclusion," according to the judge.
Additionally, he emphasized that the Court takes it seriously when the government declares that there are no significant steps left for the Attorney General.
Furthermore, the judge said the plaintiffs failed to convince the Court that it has "a good faith basis to believe facts supporting jurisdiction exists and are likely to be found with targeted discovery."
Reaction to the court's ruling
In a statement, Cause of Action President John Vecchione commented that the dismissal "does not absolve" former State Secretary Clinton.
He added that the ruling does not show that the government already recovered all emails that were unlawfully removed.
According to Vecchione, "In fact, the Court's decision shows that Secretary Clinton violated the Federal Records Act. A subset of her work-related emails remains missing."