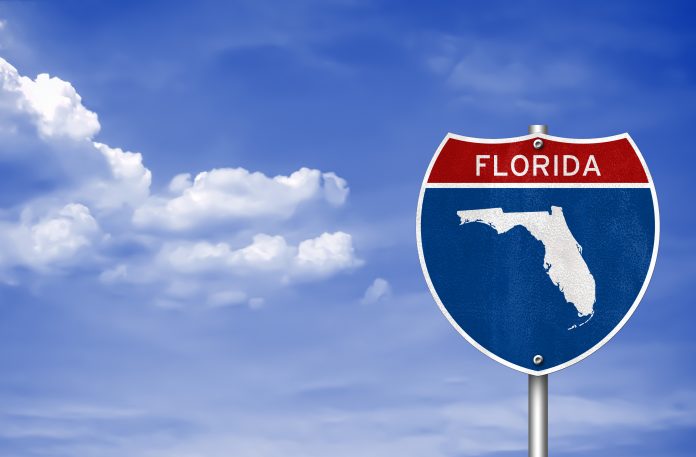 The events that have transpired in America are having some very monumental impacts on the nation at large. U.S. citizens are rethinking their jobs, lifestyle choices, and living situations, in many regards.
These changes are evident as Americans in states like California flee for places like Texas and Florida. In the case of Florida, anywhere from hundreds to thousands of people each day are choosing to move there.
As it turns out, the demographic changes are having some very interesting impacts on the political makeup of the Sunshine State. For the first time ever, Florida GOP voters are on the verge of outweighing Florida Democrat voters.
Flipping Florida red
In 2008, when Barack Obama ran for president, Florida Democrat voters outweighed their Republican counterparts by 700,000. Last month, Florida Democrats only outweighed Florida Republicans by a little over 23,000.
Florida Republicans largely control the Sunshine State. They've also been gradually chipping away at the voter registration advantage that Democrats have enjoyed for quite some time.
As such, if things continue on their current trajectory, Republican voters in Florida will outnumber Democrats by the time 2022 rolls around. This new shift in favor of the GOP will also arrive right in time for the Florida gubernatorial election and the 2022 midterms.
Shifting Florida from a battleground or purple state to a red state will have significant implications on the nation as a whole.
A rejection of leftist policies?
When California Governor Gavin Newsom won the recall election meant to toss him out of office, Democrats cheered. They lauded Newsom's victory as an overall embrace of leftist policies involving government control, stringent mandates, etc.
However, the reality of Florida turning red speaks volumes. It shows that leftist policies are not embraced nationwide, despite wishful thinking from the Democrats. Florida shifting from a battleground state to a red state shows that there are still Americans who value freedom, liberty, and conservatism.
Right now, things are looking good for Florida Republicans. Florida Democrats' dwindling lead of voter registration numbers definitely has leftists concerned. All things considered, it appears the Sunshine State will remain under GOP control for quite some time to come.