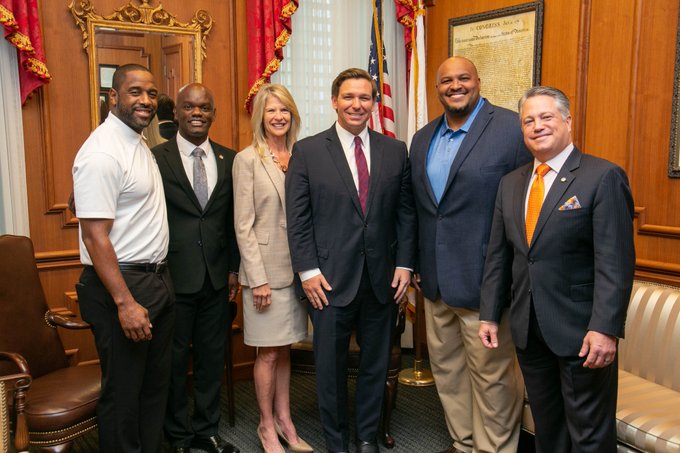 Florida Governor Ron DeSantis is supporting legislation that allows student athletes to earn profit from endorsements deals and products with their name, likeness or image while playing for their college sports teams.
Earlier this month, Rep. Chip LaMarca introduced the Student Athlete Achievement Act, which is similar to the bill signed into law by California Governor Gavin Newsom.
On Thursday, Gov. DeSantis jokingly stated that he doesn't usually look to California for ideas on policies. However, he acknowledged that California is "on the right track" when it enacted the Fair Pay to Play Act.
In addition, the Florida Governor said the state legislature will likely face "issues" that will arise as it tries to pass the Student Athlete Achievement Act.
"I'm confident those issues can be addressed in a way that will maintain college athletics as a really special thing but also provide the ability for our student-athletes to be able to benefit just like anybody else would be able to benefit," according to Gov. DeSantis as quoted by Tampa Bay Times.
NCAA will likely reconsider its policy 
Furthermore, Gov. DeSantis believes that the National Collegiate Athletic Association (NCAA) will be forced to "re-evaluate" its policy if Florida follows California's step.