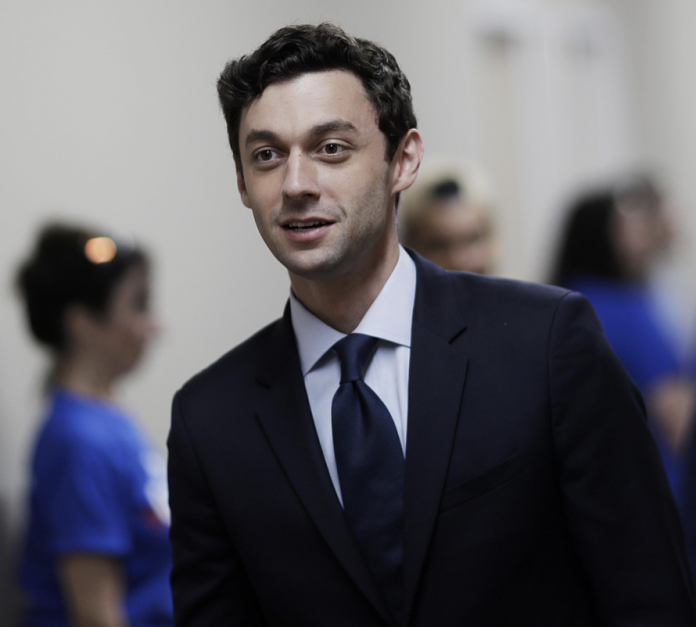 Georgia Democrat Jon Ossoff remains in an intense runoff election against Republican Senator David Perdue. Polls show that Ossoff and Perdue are very close to one another in this race; although, on Tuesday, the final day for the Georgia special elections shall arrive.
Since running to take Perdue's Senate seat, Ossoff has faced a barrage of censure. Perdue continues to hold Ossoff accountable for his policies; for instance, the Georgia Democrat is on record admitting that he'd support new economic shutdowns if "the experts" called for them. Ossoff has also backed defunding the police, increasing taxes, and eliminating private healthcare.
This is only the tip of the iceberg, however. Since the inception of the Georgia Senate runoffs, Ossoff's business ties have come under scrutiny. In Sen. Perdue's latest interview, he once again calls out Ossoff for deceitful acts regarding his work for the communist Chinese government.
Perdue on Ossoff's business ties to China
Earlier today, Perdue spoke with Fox News about his runoff race against Jon Ossoff. More specifically, the Georgia Republican stated that Ossoff engendered a "ripening scandal" when he concealed his relationship with China and then spread subsequent, supporting falsehoods.
Perdue later went on to call out Ossoff for secretly admitting to the feds that he received payments from the Communist Chinese Party before later lying about these payments in an election debate. Shortly thereafter, the Georgia GOP senator described Ossoff as a "trust fund kid" who never created any U.S. jobs and instead rode his father's coattails.
Before Perdue concluded Saturday's interview with Fox News, he warned that Ossoff will employ any means to bypass "talking about the issues."
Ossoff on Perdue
Jon Ossoff has repeatedly attacked Perdue on the campaign trails. The Georgia Democrat charges that Perdue reaped profits from coronavirus via insider stock trading; however, in making these claims, Ossoff has not acknowledged that the bipartisan Senate Ethics Committee and Department of Justice cleared Perdue.
Likewise, Ossoff is telling Georgians that Perdue is knee-deep in corruption; another issue also arrived when Perdue declined to debate Ossoff after two times. Ossoff unleashed on the Georgia Republican for this call; however, Perdue explained that he didn't wish to contribute to Ossoff having a platform to mislead Georgia residents.