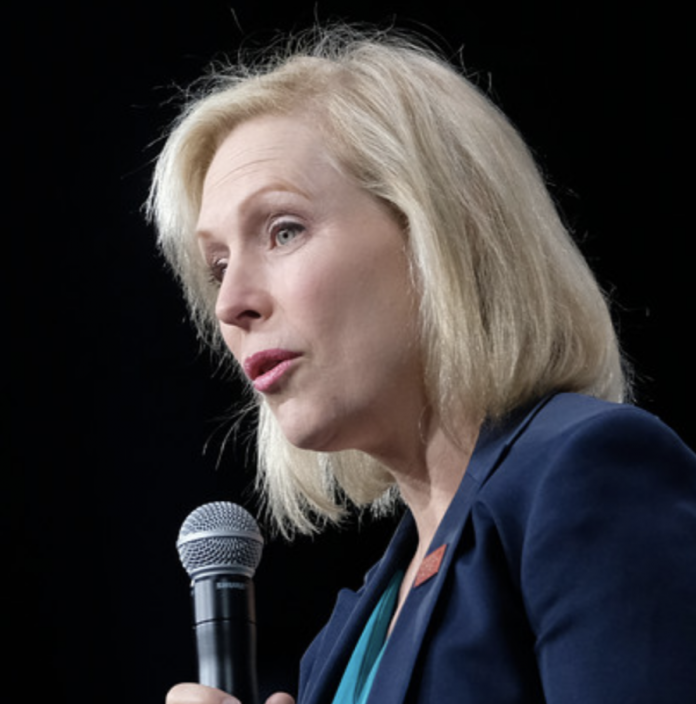 The stipulations of the third primary debate have considerably upped the stakes in the 2020 presidential election. While certain low-polling candidates are calling upon the DNC to increase the flexibility of the thresholds, others are choosing to bow out of the race altogether.
Thus far, only ten 2020 hopefuls are eligible to appear on the third debate stage in Houston, Texas next month. Failure to attend any event serves as a major blow to the campaign of a presidential candidate.
Kirsten Gillibrand is now the latest 2020 Democrat to bite the dust and exit the race.
Reviewing Gillibrand's Departure from the 2020 Election
The end of Gillibrand's presidential campaign came amidst struggles to raise funding, surge in the polls, and gain real momentum. To make matters even worse, various associates who knew and worked with Gillibrand suggested that she ought to drop out. Many criticized her overall behavior and changes she'd made on her policy stances.
Gillibrand departed from the 2020 race after struggling to meet the criteria to attend next month's debate. This criteria includes attaining 130,000 individual donors and reaching at least 2% in four national or early state voting polls. Throughout Gillibrand's campaign, she consistently hovered around 1% and 2%, although she managed to appear on the first and second primary debate stages.
Ultimately, Gillibrand officially announced her decision to bow out of the race via Twitter:
Today, I am ending my campaign for president.

I am so proud of this team and all we've accomplished. But I think it's important to know how you can best serve.

To our supporters: Thank you, from the bottom of my heart. Now, let's go beat Donald Trump and win back the Senate. pic.twitter.com/xM5NGfgFGT

— Kirsten Gillibrand (@SenGillibrand) August 28, 2019
Will More Candidates Drop Out?
While Gillibrand is the latest Democrat to remove herself from the race, the campaigns of other remaining contenders are still struggling. As of now, there are several Democrats who are unlikely to appear on the next debate stage. These candidates include Tulsi Gabbard, Marianne Williamson, Tom Steyer, and others.
The pattern of candidates dropping out of the race at this time does not come as a shock. After the second primary debate, various political pundits predicted that certain Democrats would drop out, especially if they failed to meet the criteria to make it on the next stage. Thus far, this prediction has been proven accurate.
At this time, the DNC has not indicated that they will relax the requirements for candidates to appear on the third debate stage.