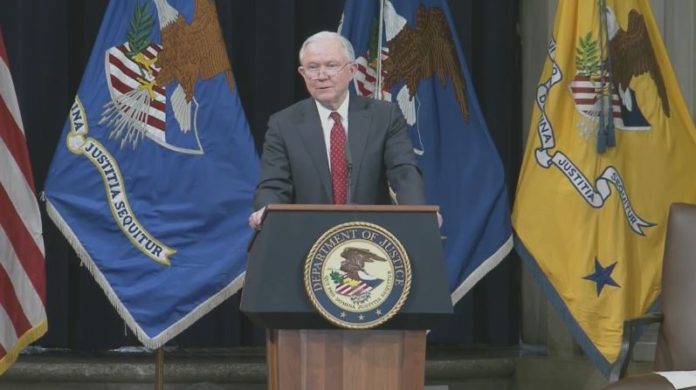 A federal judge blocked the Department of Justice (DOJ) from withholding law enforcement grant from Philadelphia because of its sanctuary policies.
In January, President Donald Trump signed an executive order declaring that sanctuary cities are not eligible to receive federal grants.
Attorney General Jeff Sessions has been trying to implement Trump's executive order. However, several sanctuary cities across the country including Philadelphia, San Francisco, and Chicago filed legal challenges against it. So far, the DOJ lost its case against these three sanctuary jurisdictions.
In April, U.S. District Judge William Orrick in San Francisco ruled that Trump overstepped his authority with the executive order. The judge temporarily halted its implementation citing the reason that only Congress can place conditions on federal funding.
In September, U.S. District Judge Harry Leinenweber in Illinois also thwarted the DOJ's attempt to claw back grants from Chicago. He said Sessions probably went beyond his authority when he imposed new conditions on particular law enforcement grants.
On Wednesday, U.S. District Judge Michael Baylson ruled that the DOJ cannot keep law enforcement grants from Philadelphia. The judge noted that Philadelphia does not violate 8 U.S. Code Section 1373, a requirement to receive the Byrne Justice Assistance Grant (JAG) funding.
Judge says Philadelphia complies with the law
In a 128-page ruling, Judge Baylson said Philadelphia proved that it would suffer irreparable damage if the funding is withheld. The city's first responders receive a portion of the funding to provide life-saving naloxone to victims of opioid overdose.
According to the judge, "Both the federal government and the city of Philadelphia have important interests at stake here and the court does not minimize either of their concerns."
"In this case, given Philadelphia's unique approach to meshing the legitimate needs of the federal government to remove criminal aliens with the City's promotion of health and safety, there is no conflict of significance."
Judge Baylson issued a "preliminary injunction in favor of the city" after applying the appropriate legal standards.
DOJ warns 29 cities against sanctuary policies
On the other hand, the DOJ on Wednesday sent letters to 29 jurisdictions that are likely in violation of 8 U.S. Code 1373.
In the letter, Sessions demanded officials in those cities to certify that they are in compliance with the statute to receive the Byrne JAG funding. They have until December 8 to prove their compliance.
According to Sessions, "Jurisdictions that adopt so-called 'sanctuary policies' also adopt the view that the protection of criminal aliens is more important than the protection of law-abiding citizens and of the rule of law,"
Additionally the Attorney General said, "I urge all jurisdictions found to be potentially out of compliance in this preliminary review to reconsider their policies that undermine the safety of their residents.