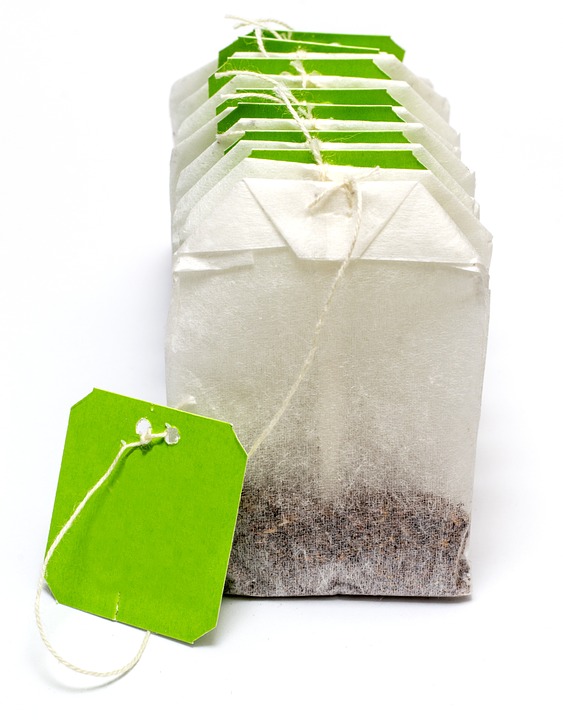 Bigelow Tea, the number two selling brand of tea in the United States, is being sued by the Organic Consumers Association. Bigelow Tea advertises their Bigelow Classic Green Tea is "natural," but the Organic Consumers Association alleges that the herbicide, glyphosate, was found when they tested the tea. Glyphosate is found in Round-Up and is considered a probable carcinogen.
Lawsuit States Bigelow Tea Deceived Customers
In the lawsuit, the Organic Consumers Association alleges that Bigelow Tea essentially charges more for their product and takes their spot as the number two selling brand because they've made it a point to deceive customers into believing they're getting an all-natural product. Bigelow Tea does not disclose the presence of glyphosate in their Classic Green Tea. Organic Consumers Association is asking the court to issue an order that stops Bigelow from "false marketing."
Bigelow Tea CEO: Frivolous Lawsuit
Cindi Bigelow, the CEO of the company and granddaughter of the founder, fired back at the claims made by the Organic Consumers Association. She stated that the claims made in the lawsuit are "frivolous" and "illogical" and stated that the glyphosate is "far below" the government standard of what's allowed. Bigelow also pointed out that the testing completed by the Organic Consumers Association revealed levels of glyphosate for dried tea instead of the level once the tea is brewed. She believes that the plaintiff is attempting to establish (and sue) on their own standard instead of what the federal government has set forth.
Bigelow Tea reached out to USA Herald's Legalist, Robin Bull, to discuss the matter. In addition to pointing out that Organic Consumers Association uses their own standard (instead of that set forth by the federal government), Ms. Bigelow wished to remind consumers that this isn't the first time OCA has taken it upon themselves to try and make waves. They've also filed a lawsuit against The Honest Co., Ben & Jerry's, and several other companies. Their lawsuit against The Honest Co., was dismissed.
"I understand [OCA has] an issue with Round-up…but to find such a miniscule amount…[they] have literally scared customers into thinking they might as well just spray Round-Up directly in their mouth."
Looking strictly at the numbers and at previous lawsuits, it appears that in addition to attempting to set their own standards they want to force on others, OCA wants to be the final word on what is considered "organic" or "natural" while seemingly ignoring federal regulations that specify how much of a "non-organic" compound may be found.
While Organic Consumers Association measured the dry tea, the tea is meant to be prepared and then consumed. In its dry leave state, it is far below the federal limit of 1 part per million. In fact, it's below what's found in carrots (which are allowed up to 5 parts per million of glyphosate) and in many grains (which can have as much as 100 parts per million).
Monsanto Issues Statement Related to Glyphosate
Scott Partridge, the Vice President of Strategy for Monsanto, issued a statement related to glyphosate: "Hundreds of scientific studies over 40 years have determined that glyphosate is safe for use, and no regulatory agency in the world has concluded that glyphosate is a carcinogenic." He went on to refer to the WHO's classification of glyphosate as "flawed." However, despite Partridge's belief that glyphosate is safe, several countries in the EU have looked to ban it.
In Short? Bigelow Classic Green Tea Is Safe
If you're going to give up Bigelow Classic Green Tea, it needs to be for another reason than the Organic Consumers Association lawsuit. Also, make sure that you give up carrots, too. The court system is designed to weigh claims of this nature based on the law. And federal law says its safe.