The Mayernick's are also the poster case for the mess in Tallahassee when you consider not only did they lobby on behalf of medical marijuana patients under Florida for Care, which was bankrolled by Orlando trial lawyer John Morgan, but they also signed Arizona Facilities Supply during the 2017 legislative session.  AFS was interested in pursuing a medical marijuana license.  Like no crying in baseball, there are no conflicts in Tallahassee.   The move angered Morgan and drew criticism for the Mayernick's who appeared to be lobbying on both sides of an issue.
The Mayernick Firm's Client increases with Joe Negron's rising power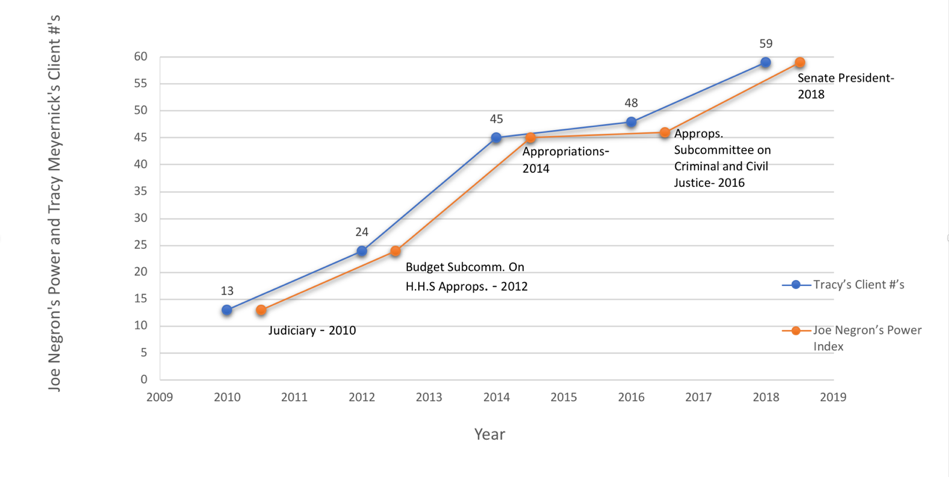 Bottom line, ethics and integrity should be at the heart of the legislative process and until it is, the swamp of Tallahassee will never be drained.