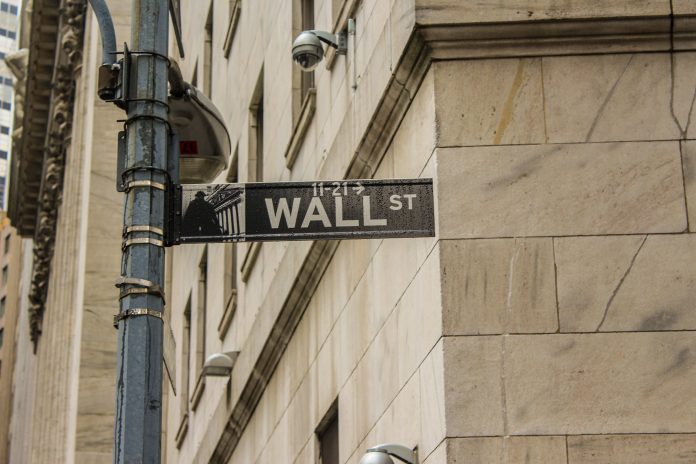 Elon Musk sent out a tweet on  Jan. 7 telling everyone to "Use Signal," leading to an ungodly 1800% surge in share price for a Texas-based healthcare company, Axios reports.
The problem is – Musk was referring to the encrypted messaging app Signal, which also reacted to investors' confusion over the Tesla CEO's tweet.
Update: Although the growth rates may look similar, this stock symbol still has absolutely nothing to do with us.

We're an independent 501c3 nonprofit, but you can donate here to invest in your privacy:https://t.co/iLLStll3Mi pic.twitter.com/06pJkrWHoo

— Signal (@signalapp) January 11, 2021
On Jan. 11, Musk tweeted, "A lot of people are going to be super unhappy with West Coast high tech as the de facto arbiter of free speech," in response to the Capitol Riots and Twitter's crackdown on Conservatives voices, including President Trump.
The banning of President Donald Trump has been a catalyst for alt-tech platforms like Parler, Gab, Bitchute, Mines, and more. Conservatives are fleeing Twitter and other big tech apps in the thousands, creating an exodus of sorts.
Regardless of this fact, Musk's tweet was misinterpreted by Wall Street. From last week to Monday, the healthcare company Signal Advance (OTCMKTS: SIGL) saw its stock price increased from $0.60 per share to as much as $38.70 per share at the end of the trading session on Monday.
This all occurred because of a misunderstanding, nothing else. Axios suggested the driver of the surge is a mania with stock prices.
By Tuesday, the stock price of Advance Signal dropped by more than 74% to $10 per share. Still, the company's market cap increased to $917 million from around $7 million.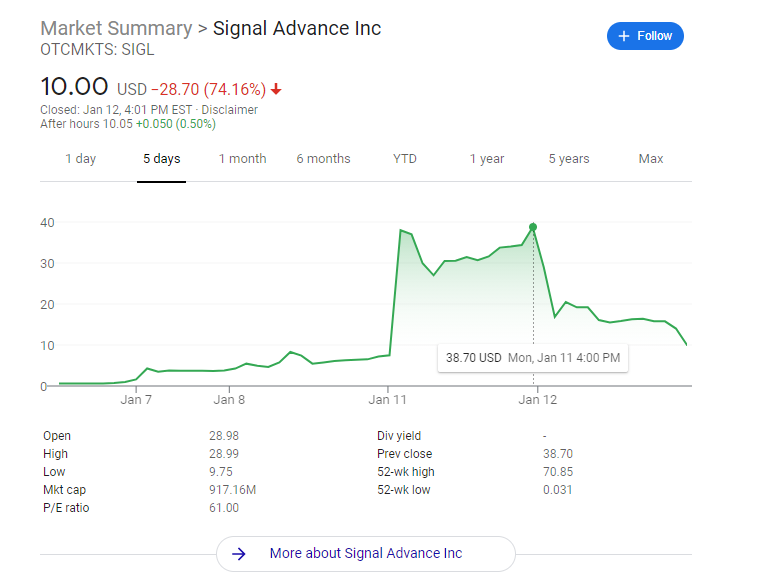 There is another big takeaway here; the power of a tweet should not be underestimated in today's digital universe.
Anything social media related tends to have a ripple effect that reverberates in unexpected places.
Have a story you want USA Herald to cover? Submit a tip here and if we think it's newsworthy, we'll follow up on it.
Want to contribute a story? We also accept article submissions – check out our writer's guidelines here.