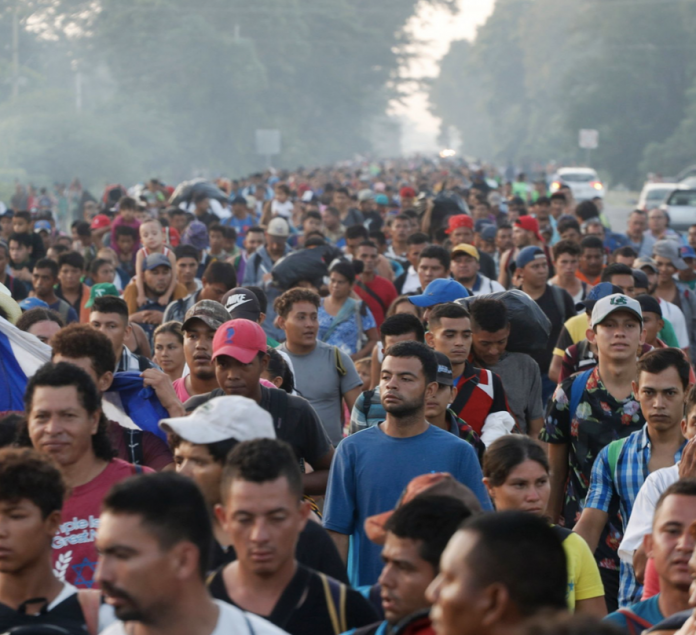 New developments in the press confirm that yet another caravan of Central American migrants is making their way to the United States.
A Review of the New Migrant Caravan
At this time, migrants are currently making their way to the United States in order to seek asylum from San Pedro Sula which is their homeland. The caravan is comprised of hundreds of migrants which are employing different methods of travel. Some are walking, while others are approaching the United States by bus.
The approach of the new migrant caravan appears as a part two to the events which unfolded when migrants came to the Southern border in 2018. Throughout migrants' approach, President Trump stated that they wouldn't be granted entry into the states. However, this didn't slow down the caravans in the slightest. Many came to America's Southern border anyway; some wound up getting asylum in Mexico, while others eventually went back home.
Earlier today, President Trump affirmed his refusal to grant entry to the new, approaching caravan. The commander-in-chief furthermore called upon Democrats to "stop playing political games and end the [government] shutdown."
Trump's announcement occurred via Twitter:
A big new Caravan is heading up to our Southern Border from Honduras. Tell Nancy and Chuck that a drone flying around will not stop them. Only a Wall will work. Only a Wall, or Steel Barrier, will keep our Country safe! Stop playing political games and end the Shutdown!

— Donald J. Trump (@realDonaldTrump) January 15, 2019
The Timing of the New Caravan
News of the approaching migrant caravan comes at a very interesting time. Right now, America remains deadlocked in an intense battle about immigration; this battle ultimately engendered the shutdown and is allowing it to remain ongoing.
Americans across the nation have adopted different attitudes regarding migrant caravans who come to the United States seeking asylum. For instance, some people believe that granting entry to migrants is the right thing to do. Conversely, there are others who look at the potential issues which may arise. These issues can pertain to health or even the means which migrants have to independently support themselves. Conservatives and other members of the right-wing remain vocal in their advocacy for legal, merit-based immigration.
The debate over immigration in America has extended to ICE and border patrol agents. In 2018, various media outlets reported that border patrol agents unleashed tear gas on migrants at the Southern border. However, the release of tear gas occurred after certain migrants hurled rocks at agents. Some of the migrants from the previous caravan also faced arrests after attempting to scale the United States border.
Additional details regarding the new, approaching caravan of migrants will follow as developments arise.
Have a story you want USA Herald to cover? Submit a tip here and if we think it's newsworthy, we'll follow up on it.
Want to contribute a story? We also accept article submissions – check out our writer's guidelines here.