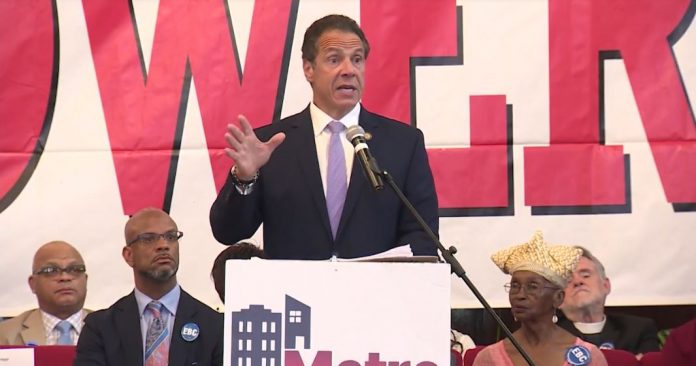 New York State Homes and Community Renewal will finance the construction of 1,000 affordable homes for seniors in central Brooklyn.
On Sunday, Gov. Andrew Cuomo announced that $15 million in federal 9 percent low-income housing tax credits will be set aside for the project.
The state will build the affordable homes on underutilized land owned by the New York City Housing Authority. Cuomo says he is committed to developing 3,000 affordable housing units in central Brooklyn. The housing developments cost $563 million and are part of the governor's $1.4 billion Vital Brooklyn Initiative.
"Every New Yorker deserves access to safe, affordable, clean housing," Cuomo said. "It is the foundation of our comprehensive efforts to address chronic disparities in central Brooklyn."
He added, "This investment will seize the potential of vacant properties and help 1,000 seniors move into quality living environments and support our efforts to improve wellness and opportunities in these communities."
New York State's Comprehensive Approach to Fighting Poverty
In his remarks, Cuomo said Vital Brooklyn Initiative, which was modeled after the Bill Clinton administration's empowerment zone, is a "comprehensive approach" to fighting poverty. The initiative will "provide housing, education, job training, open space, recreation, nutrition at the same time" in central Brooklyn.
The governor explained that they chose to implement the initiative in central Brooklyn because it is "one of the poorest and most distressed communities in the state of New York."
Furthermore, Cuomo said his administration will execute the Vital Brooklyn Initiative properly. "We're gonna take the entire region and plan it all as one — working with our local elected officials…," he stated.
Meanwhile, Lt. Gov. Kathy Hochul said, "Our state's Vital Brooklyn Initiative continues to move forward with innovative solutions to boost affordable housing in central Brooklyn."
"Affordable housing is an integral part of our strategy to improve the quality of life for all New Yorkers and especially senior citizens," Hochul said. "Today's announcement is an important investment to ensure a stronger future for Brooklyn."