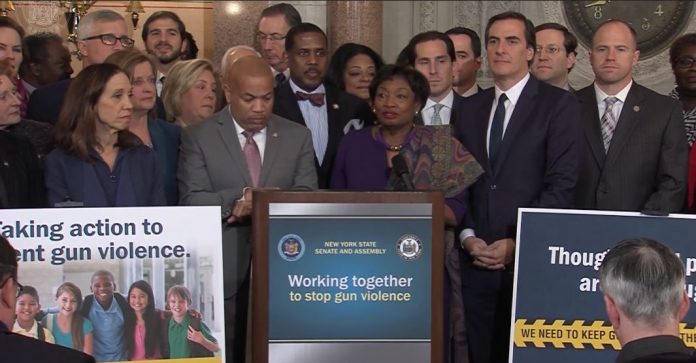 The New York State Legislature passed a package of legislation to help prevent and reduce gun violence.
On Tuesday, Governor Andrew Cuomo called on the state legislature to pass a bill to keep guns away from mentally ill and other potentially dangerous persons. He also called for the passage of legislative proposals to ban bump stocks and extend the waiting period for those purchasing a gun.
In response, New York State Assembly Speaker Carl Heastie and Senate Majority Leader Andrea Stewart-Cousins announced that they will pass legislative reforms to protect New Yorkers from gun violence.
New York State is leading the nation on smart gun laws
In her remarks, Stewart-Cousins said studies showed that states with stronger firearms safety laws like New York have fewer deaths caused by guns. She noted that the last time the legislature passed gun safety legislation was in 2013.
"After this long wait, we are finally going to once again lead the way and serve as an example to our nation on smart gun laws," said Stewart-Cousins.