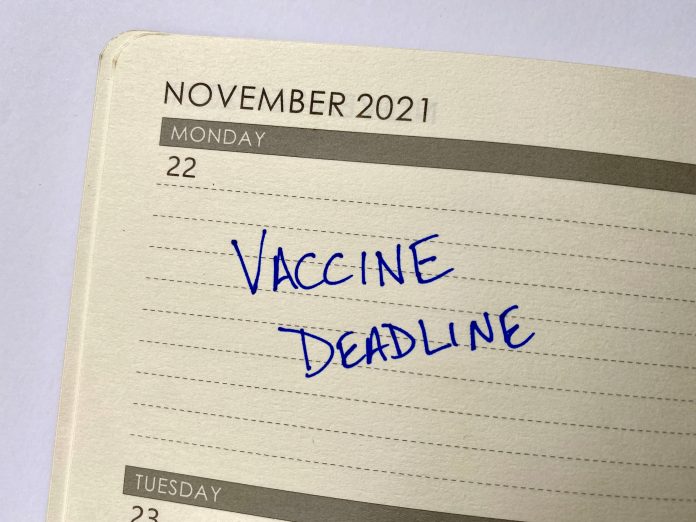 Figureheads who support COVID vaccine mandates continue to make themselves loud and clear. They're relentless in their assertions that anyone who refuses to take the COVID vaccine should face job loss, societal exclusion, etc.
Many Americans have had it up to here when it comes to COVID vaccine mandates. The nation is witnessing protests break out even in states like California, Washington, and New York, reliably leftist states.
It's very apparent that pro-mandate folks have no intentions of backing down. However, the same applies to individuals who oppose these medical mandates.
This month, Americans learned that Dr. Matthew Memoli with the National Institutes of Health is opposed to COVID vaccine mandates.
What to know about the doctor's views on COVID vaccines and mandates
Health officials who are not on board with COVID vaccine mandates are generally denied media coverage. However, Memoli is now the exception to the unfortunate rule.
The NIH doctor believes people who are elderly, sick, and more at-risk are the ones who should receive COVID shots. Furthermore, Memoli is also of the view that giving out COVID vaccines to virtually any and everyone is not scientifically sound or in keeping with natural immunity.
What makes this even more interesting is the reality that Memoli's conveyed his views on the vaccines to Dr. Anthony Fauci. Fauci, as Americans very well know, has declared his support for medical mandates over and over again.
More to come from Dr. Memoli
On December 1, the NIH doctor is going to hold an online roundtable event that centers around COVID vaccine mandates. Memoli is also set to discuss the various implications of these edicts on legal and practical grounds.
The Wall Street Journal recently reported the NIH continues to have internal debates over COVID vaccine mandates. This, along with Memoli's stance on the edicts speaks volumes. It shows health officials are not as united in supporting these mandates as they may seem.
It makes a difference who gets press coverage and who gets ignored. The upcoming roundtable next month will be quite interesting for sure. Battles over COVID vaccine mandates are intense and therefore not ending anytime soon.