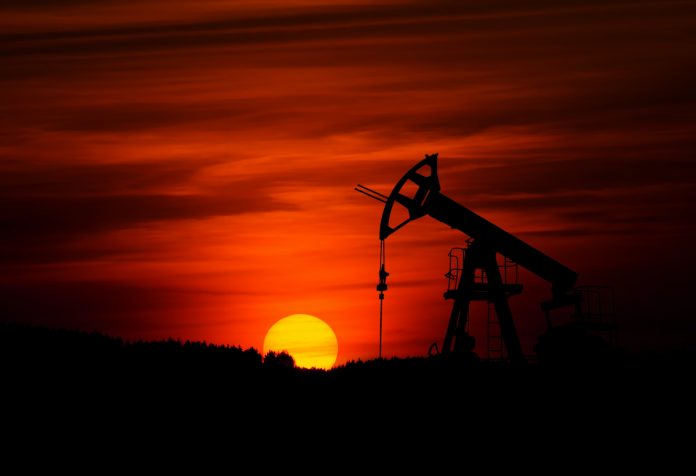 Noble Energy investor David Walsh has sued Noble in a New York federal court, aiming to put the $5 billion merger deal with Chevron on hold.
According to Walsh, Noble Energy's directors breached fiduciary duties by filing an incomplete registration statement with the SEC in an effort to sway shareholders to approve the merger.
"Unlike poker where a player must conceal his unexposed cards, the object of a registration statement is to put all one's cards on the table face-up, In this case only some of the cards were exposed — the others were concealed," said Walsh.
The lawsuit comes on the heels of a deal made last month with Chevron, the second biggest firm in the U.S. energy sector. In the deal, Noble Energy is valued at $5 billion with a share price of $10.38.
Walsh argues that the proposed price for Noble shares is "woefully inadequate" and has been lowballed due to Noble's performance throughout 2019. Walsh goes on to claim that COVID-19's effect on market volatility has led to an unfair valuation of Noble shares.
The suit also argues that Noble's registration statement lacks key details financial projection-wise, specifically whether a "Don't Ask, Don't Waive" (DADW) provision was included in the deal.
What does this mean exactly?
There are two components to consider when looking at DADW provisions. A standstill provision is a tool used by sellers, in this case Noble Energy, to limit certain actions on the part of potential buyers. Standstill provisions need to be included in the agreement from the very beginning.
For the most part, standstill provisions are used an anti-takeover measure.
Once a bid is made, Chevron is limited in the ways in which it can control the deal. Thus, if Chevron and another firm are both aiming to acquire Noble, both potential buyers are unlikely to start a bidding war.
The addition of DADW provisions simply indicate that Chevron cannot request Noble Energy to waive the standstill provisions to have greater control over the agreement.
Although the usage of standstill and DADW provisions gives sellers more control, there are concerns that this approach limits the possibility of getting the best price possible due to limitations on competition between buyers.
The only way around DADW provisions is for potential buyers to breach the agreement and pay a breakup fee, which is usually between 3% to 5% of the total deal value.
Walsh feels that shareholders have a right to know if a DADW provision was included in the original agreement.
If this is indeed the case, Walsh argues that DADW provisions create "the false impression that any company could have made a superior proposal," when in reality potential buyers have to pay a breakup fee to propose a better price.
Essentially, this boils down to an argument of 'the board is enriching themselves with this deal' while 'shareholders are being hosed,' which is exactly what the suit claims.
Per Walsh, Noble's directors "stand to be richly compensated" through "a vast array of particularly lucrative deal devices," including golden parachutes. It remains to be seen whether Walsh's suit will have an impact on the deal.
The USA Herald has reached out to Chevron for an update on the agreement, but no update is available at this time. Coverage of this story is ongoing.
————————————————–
Have a story you want USA Herald to cover? Submit a tip here and if we think it's newsworthy, we'll follow up on it.
Want guaranteed coverage? We also offer contract journalism here.  Just be sure you're comfortable giving up editorial control because our journalists are dogged and will follow the story through to the conclusion. The story will be published to our exacting standards, without regard for your preferred slant.
Want to contribute a story? We also accept article submissions — check out our writer's guidelines here.