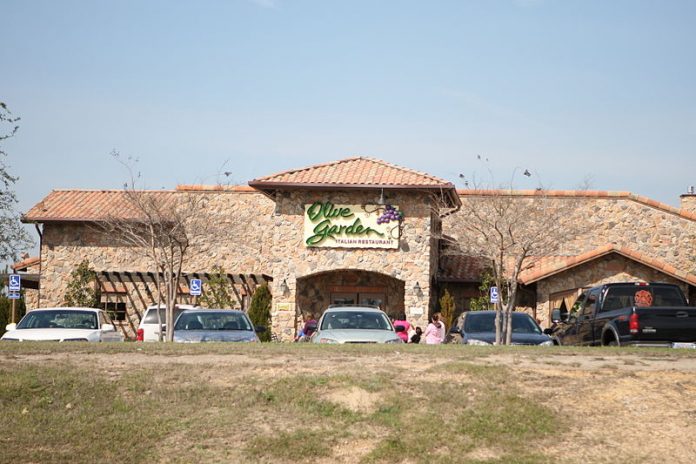 An Olive Garden in Lexington, Kentucky is facing a lawsuit filed by a former and a potential female employee. Majesty Spikener, a former employee, and Breyanna McMillian, a potential employee, both of Lexington, Kentucky, allege in the lawsuit that Olive Garden violated a state civil rights law.
Spikener alleges that she was subjected to numerous discriminatory statements such as how she needed to be "prettier" and "more like the light-skinned girls." She was also allegedly told by management in front of another employee that she was "not a quality black person." Spikener claims she was fired because she reported the hostile behavior to upper management.
Did Olive Garden Fire a Potential Employee for Being "Too Dark?"
Breyanna McMillian alleges that she was interviewed and hired by Olive Garden. When she attended a training session, she alleges that a manager told her that she was "too dark." She also alleges that the manager gave her $20 and told her to go work at Burger King.
Spikener alleges that she witnessed the incident and that McMillian was also told that she was not "the presentable type of black person." However, Olive Garden's spokesperson, Rich Jeffers, stated that Breyanna McMillian was never offered a job or hired by the company.
Olive Garden Denies Discriminatory Behavior
In a statement issued by Rich Jeffers, Olive Garden "…emphatically den[ies] that the alleged comments were ever made by any member of our management team. Such behavior flies in the face of our values and is in no way consistent with our long-standing commitment to diversity as well as our promise of treating everyone like family."
Plaintiffs Allege Olive Garden Violated Kentucky Civil Rights Act
The two plaintiffs, who filed separate lawsuits using the same attorney, Ryan Robey, claim that Olive Garden violated the Kentucky Civil Rights Act by allegedly firing them because of their looks and skin tone. Under the Kentucky Civil Rights Act, employers are forbidden to discriminate against employees or potential employees based on their race, national origin, color, or religion.