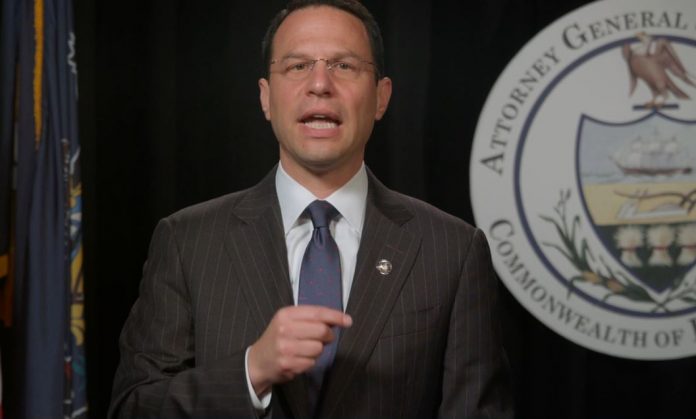 Pennsylvania Attorney General Josh Shapiro is opposing the Trump administration's new policy proposal, which he considers an attack to legal immigrants.
The Trump administration proposed to change the definition and expand the so-called "public charge" rules. Its proposal would make it easier to remove immigrants from the country, deny their applications for green card and to adjust status to become legal immigrants if they receive certain government assistance programs.
As a result, legal immigrants will be forced to make a tough choice—protect their immigration status or risk it by utilizing healthcare or other government programs for which they are legally eligible.
In a statement, Shapiro said, "Once again, President Trump is attempting to implement a policy which will have devastating consequences for immigrants and put the health of immigrant children at risk."
"This proposed rule change would effectively weaponize public assistance programs and harm the very people those programs were designed to help – most of whom are seeking a hand up to a better life, not a hand-out for the long term.  It's time for this Administration to stop dividing Americans by attacking those who are most vulnerable," he added.
Proposed "public charge" rule is harmful, discriminatory, and unlawful
According to Shapiro, 23 state Attorneys General and Attorneys General-elect joined him in filing comments opposing Trump's proposal.
In their comment, they pointed out that the proposed rule "will cause significant harm to states and their residents" and it is "unlawful.
According to them, "The States have serious concerns about the Proposed Rule's addition of Medicaid to the public charge consideration and about the prospect of potentially including CHIP in the public charge analysis. As currently framed, the Proposed Rule will burden states with additional healthcare costs, will harm families, discriminates against people with disabilities, and improperly disfavors non-English speakers. The addition of CHIP to the public charge consideration would only exacerbate the existing problems with the Proposed Rule."
Shapiro and his colleagues also emphasized that the Proposed Rule violates federal law because the Trump administration failed to present appropriate analysis or evidence to justify it.
Their official comment on the Proposed Rule was co-written by Virginia Attorney General Mark Herring and New Mexico Attorney General Hector Balderas.