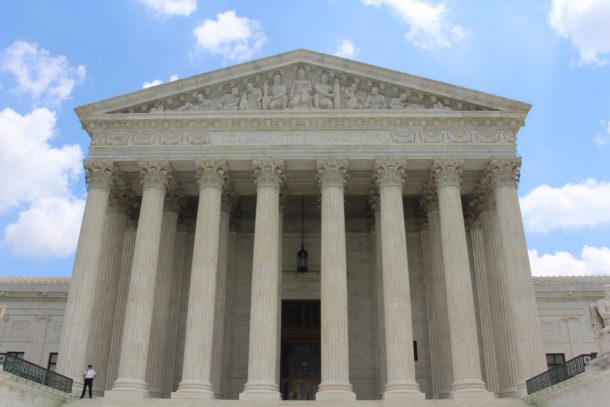 On Friday, October 14, 2022, IU North America Inc. ("UI"), a Pennsylvania-based manufacturer of industrial products, sued its insurer, Allianz Underwriters Insurance Co. ("Allianz"), in the U.S. District Court for the District of Delaware. IU North America Inc. is headquartered in Pennsylvania but incorporated in Delaware, thus establishing grounds for jurisdiction in Delaware.
The plaintiffs, IU North America and Nosroc Corp. are represented by Jody C. Barillare and Charles J. Malaret of Morgan Lewis & Bockius LLP. Counsel for Allianz has not yet been identified for this case.
In their complaint, UI alleges that Allianz owes at least $12.4 million dollars to cover UI for money spent to defend itself against or settle hundreds of product liability lawsuits. The complaint also argues that Allianz Underwriters Insurance Co. Is required to cover the manufacturer for 30 years' worth of product liability lawsuits under an excess umbrella policy that was in effect from 1982 to 1983.
UI asserts that the insurance policies it held from 1982 to 1983, provide coverage for "all sums" that it incurs in defending itself against and settling product liability suits, and that Allianz is the next excess insurer in line to provide the excess coverage. In the complaint, UI claims that "Defendant acknowledges that the product liability suits are covered under the policies but refuses to pay or reimburse its insureds' defense and indemnity costs on the ground of 'ripeness.'"
UI argues that the dispute is ripe, because other than Allianz, "no other insurer is available to pay or reimburse these defense and indemnity costs" under the 1982-1983 insurance policies.
The manufacturing giant is suing Allianz for breach of contract and bad faith under Pennsylvania law. It is also asking the Delaware court to order Allianz to provide coverage under the 1982-1983 policies and that Allianz be barred from raising any contractual defenses to coverage due to its failure to timely defend and indemnify IU from the product liability lawsuits.
According to IU, it is the successor company to Pittsburgh Gage and Supply Co., which distributed thermal insulation, gaskets, and packing products. IU also named a sister company, Nosroc Corp., as a co-plaintiff in the lawsuit IU said that it and Nosroc were targeted by hundreds of product liability lawsuits over the past 30 years and that Allianz had a duty to indemnify the manufacturer for its litigation expenses.
UI claims that it spent more than $250 million dollars so far to settle the lawsuits, yet hundreds more are still pending. UI claims that many more suits are expected to be filed over at least the next decade. According to UI, Allianz insured the manufacturing giant as part of a "quota-share" layer of coverage, with policies within the layer that were issued by Allianz and other insurance providers.
IU claims that for the policy years of 1982-1983, that Allianz is on the hook for coverage, because all of the other insurance couriers in the quota-share arrangement have been exhausted, either because they previously made payments or were legally declared insolvent. The complaint said, "Allianz is the only unexhausted coverage available to pay for [IU's] defense and indemnity costs in that policy year."
As to the legal expense for which UI seeks indemnification, the manufacturer said it gave Allianz an invoice for $12.4 million dollars, which accounted for $7 million dollars in legal defense costs, and $5.4 million in settlement costs.
IU is also asking the court to order Allianz to cover the manufacturer under a similar quota share policy that Allianz issued for the years 1984-1985.
Cause of Action: 28 U.S.C. § 1332 Diversity-Insurance Contract.
In re I.U. North America Inc. et al. v. Allianz Underwriters Insurance Co., Case number 1:22-CV-01360, in the U.S. District Court for the District of Delaware.