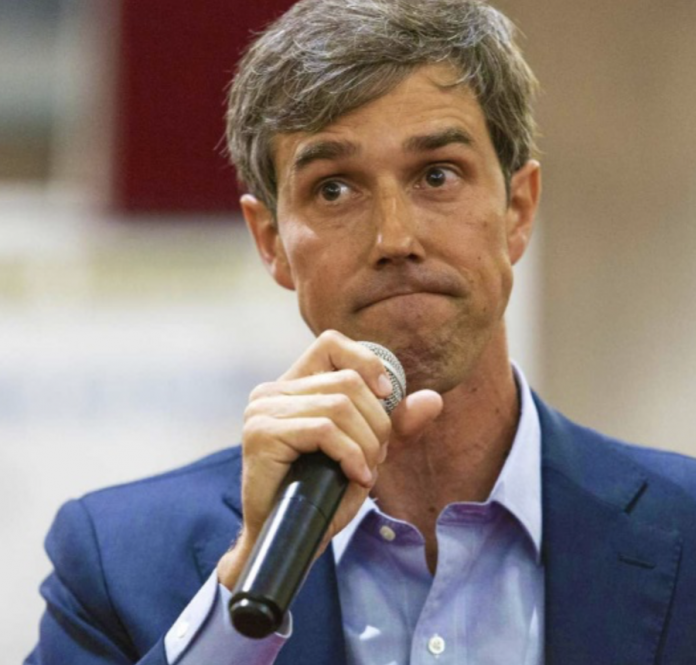 As the 2020 presidential election plays out, left-winger Beto O'Rourke is the most outspoken candidate on gun control. While virtually all running Democrats support some form of gun control, O'Rourke's statements on firearms in America have caused him to stand out; this hasn't really worked out to the benefit of O'Rourke though.
A Review of O'Rourke's Plan for Mandatory Buybacks
Weeks ago, O'Rourke declared to the nation, "hell yes, we're gonna take your AR-15, your AK-47!" Many citizens of this country didn't care for that and expressed their displeasure at the 2020 Democrat's rallies and town halls. Still, O'Rourke continues to stand by his support for mandatory buyback programs.
Last week, O'Rourke warned of "consequences" for Americans who don't turn over their guns; then, he took things a step further and floated the idea of door-to-door gun grabs, carried out by law enforcement officers.
Since making those statements, law enforcement officers have shared some choice words regarding O'Rourke's proposals.
Where Does Law Enforcement Stand on the Idea of Door-to-Door Gun Confiscations?
When speaking with Townhall, County Sheriffs Shane Ferrari and Mark Cage slammed O'Rourke's talk of gun grabs. Ferrari branded O'Rourke as "delusional"; he furthermore noted that the 2020 Democrat is "shamefully using tragedies our country has experienced and fear for his political gain."
Cage shared similar sentiments. As the Eddy County Sheriff, Cage declared that O'Rourke's remarks are "naive," "plain ignorant," and "arrogant." He also slammed the idea of employing any branch of law enforcement to "go door-to-door violating citizen's rights." Finally, Cage warned that if O'Rourke got his way, some unintended consequences may follow.
In Cage's own words:
"Some of my constituents are already adopting the mantra of 'Come take mine, Beto!' His rhetoric has gotten old and I look forward to the day when he shuts up!"
Why O'Rourke Favors Mandatory Buyback Programs
O'Rourke maintains that his mandatory buybacks will stop "weapons of war" from being used to kill innocents. However, his talk of confiscating AR-15s and AK-47s marks a stark contrast from his words just one year ago.
In 2018, O'Rourke famously stated that law-abiding gun owners should keep their AR-15s and use them "responsibly."