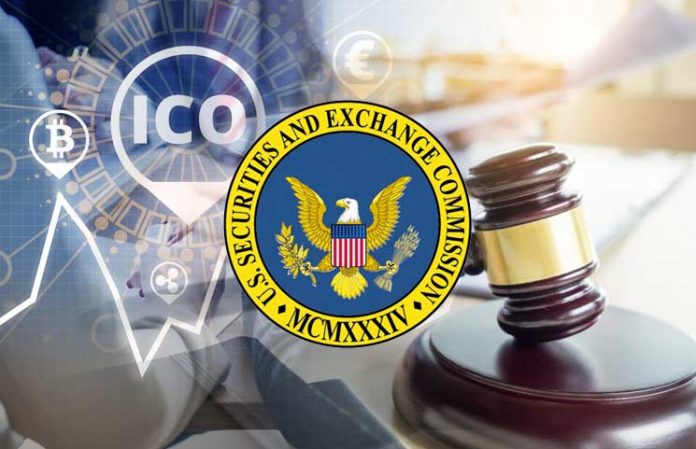 The U.S. Securities and Exchange Commission (SEC) recorded an unprecedented achievement this 2020 after its Enforcement Division seized around $4.68 billion in penalties and illegal income.  This is the biggest amount that has ever been collected by the commission within this timeframe.
"The Commission obtained judgments and orders totaling approximately $4.68 billion in disgorgement and penalties – the highest amount on record," according to SEC Division of Enforcement Co-director Stephanie Avakian.
What's interesting in its latest annual report is more than one-quarter of the collected amount came from cryptocurrency-related firms that conducted unregistered initial coin offerings (ICOs).
Telegram's ill-fated Gram token sale climbed atop the list. In total, unregistered ICOs account for $1.26 billion of the collected amount by the SEC's Enforcement Division.
The SEC report provides a comprehensive overview of the agency's actions, including eight ICO enforcements. So far, the bulk of the ICO money collected came from cloud-based messaging service Telegram.
In October last year, the commission filed a lawsuit against Telegram for failing to register the offering and sales of its Gram tokens. It is one of its largest cases for the entire year. Telegram agreed to pay an $18.5 million civil penalty and to return $1.2 billion to investors. Its payment alone accounted for 26 percent of the entire amount collected by the SEC.
In a separate case, the commission also filed a lawsuit against Kik over its 2017 initial coin offering in June 2019. Kik's ICO sale was illegal, according to the SEC complaint, as the company sold the tokens without obtaining the required registration. The firm agreed to pay $5 million to resolve the commission's complaint.
Other cases that contributed to the seized amount include those against Block.one, Bitcoiin2Gen, Shopin, Unikrn, Boon Tech and Bitclave. These six cases have contributed some $64 million.
Meanwhile, the case against the NAC Foundation is yet to be resolved. The foundation has sought the San Francisco Superior Court's intervention to junk the case due to the SEC allegedly misleading the court.
The SEC also stated in its report that it returned more than $600 million to harmed investors and awarded a record $175 million to 39 whistleblowers in its fiscal year 2020.
—————————————-
Have a story you want USA Herald to cover? Submit a tip here and if we think it's newsworthy, we'll follow up on it.
Want to contribute a story? We also accept article submissions – check out our writer's guidelines here.