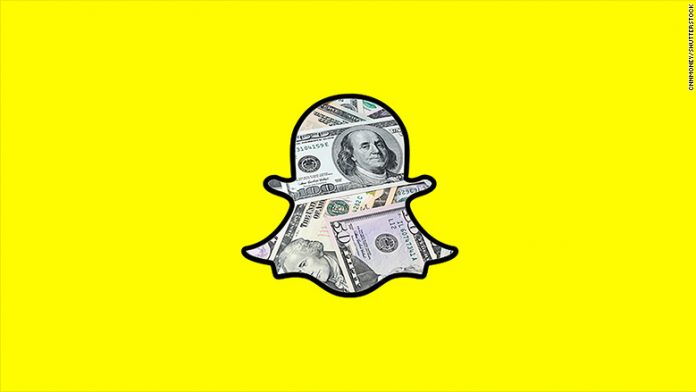 The stock price of Snap (NYSE: SNAP), the owner of the multimedia messaging app Snapchat, climbed after reporting financial results that exceeded the expectations of Wall Street analysts.
On Tuesday, SNAP shares closed $11.99 per share, up by four percent. It gained another 2.5 percent to $12.29 per share after-hours.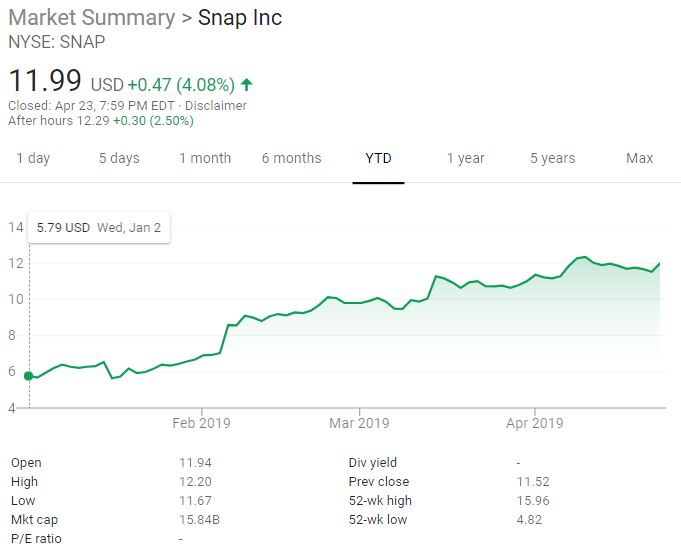 First quarter financial results
Snap reported operating loss of $0.10 per share, better than the $0.12 per share expected by Refinitiv for the first quarter ended March 31, 2019.
The company revenue increased 39% to $320, higher than the $307 million projected by Refiniiv.
Its daily active users (DAUs) rose by 4 million to $190 million while is average revenue per user (ARPU) was $1.68, more than the 187.22 million DAUs and $1.62 ARPU expected by FactSet.
During the quarter, Snapchat reaches 90 percent of all 13 to 24 year-olds and 75% of all 13-34 year-olds in the United States.
SNAP shares rose 100 percent year-to-date
In a statement, the company's CEO Evan Spiegel said, "In the first quarter we delivered strong results across our business with growth in daily active users and revenue. Our new Android application is available to everyone, with promising early results."
This month we announced several new products that we believe will drive further engagement and monetization. As we look towards the future, we see many opportunities to increase our investments, and will continue to manage our business for long-term growth," he added.
A Wall Street analyst noted that SNAP shares more than doubled year-to-date. Snap's stock price climbed from $5.79 per share on January 2 to its current price.
In a note to clients, Nicholas Hyett, an analyst at Hargreaves Lansdown, wrote, "Things are improving at Snap, and that could be putting it mildly – although with the shares up 100% so far this year, that's pretty priced in."