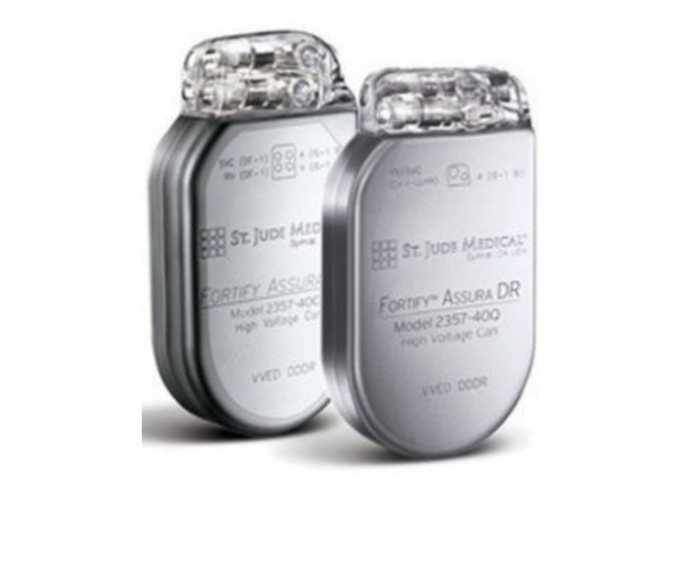 St. Jude Medical reached an agreement to pay $27 million to settle allegations that it intentionally sold defective heart devices to health care facilities between November 2014 and October 2016.
Abbott Laboratories (NYSE: ABT), a global health care company, is the parent company of St. Jude Medical. In 2017, Abbott acquired St. Jude Medical to strengthen its leadership in the medical device industry.
Allegations against St. Jude Medical
The U.S. government alleged that St. Jude Medical failed did not disclose serious health events related to the premature depletion of certain models of its Fortify, Fortify Assura, Quadra, and Unify cardiac resynchronization therapy defibrillators (CRT-D).
Patients at risk of cardiac arrests due to irregular beats use these defibrillators, which are surgically implanted in their chests. These devices detect an irregular heartbeat and send an electrical pulse to the heart to "shock" it back to its normal rhythm.
According to the government, in 2013, St. Jude Medical knew that the lithium clusters form on batteries of its Fortify, Fortify Assura, Quadra, and Unify heart devices. The clusters caused some of the batteries to short and suffer premature power drain.
In late 2014, St. Jude Medical requested the Food and Drug Administration (FDA) to approve a design change to prevent lithium clusters from draining the battery. The company falsely told the FDA that "no serious injury, permanent harm or deaths have been reported associated with this" problem.
However, St. Jude Medical knew at the time that there were two reported serious injuries and one death linked to a premature battery depletion caused by lithium clusters, the government alleged. The company continued to distribute its heart devices despite the adverse health events.
In August 2016, the company informed the FDA that the number of premature battery depletion increase to 729. The problem caused two deaths and 29 health incidents associated with loss of pacing.
In October 2016, St. Jude Medical issued a health advisory regarding the premature battery depletion of its heart devices. The FDA classified the advisory as a Class 1 recall due to a reasonable probability that the Fortify, Fortify Assura, Quadra, and Unify heart devices will cause serious injuries or death. The company stopped selling its older heart devices after the recall. However, thousands of them have been implanted on patients' chests between November 20. 2014, and October 10, 2016.
Details of the settlement agreement
On July 2, 2021, St. Jude Medical agreed to settle the allegations of the government, which was brought under the qui tam or whistleblower provisions of the False Claims Act by Debbie Burke.
Burke is a patient who received one of St. Jude Medical's heart devices that were subject to recall.
Under the civil settlement, the company agreed to pay $27 million to the government plus accrued interest at the rate of 0.875%  from January 25, 2021, to the date of payment. Of the amount, $13.5 million in restitution. Abbot serves as guarantor.
In addition, the company will pay $64,467.91 to Burke in satisfaction of any claims she may have for fees and costs under 31 U.S.C. § 3730(d).
In a statement, Acting Assistant Attorney General Brian M. Boynton of the Justice Department's Civil Division said, "To ensure the health and safety of patients, manufacturers of implantable cardiac devices must be transparent when communicating with the government about safety issues and incidents. We will hold accountable those companies whose conduct violates the law and puts patients' health at risk."
—————————————-
Have a story you want USA Herald to cover? Submit a tip here and if we think it's newsworthy, we'll follow up on it.
Want to contribute a story? We also accept article submissions – check out our writer's guidelines here.