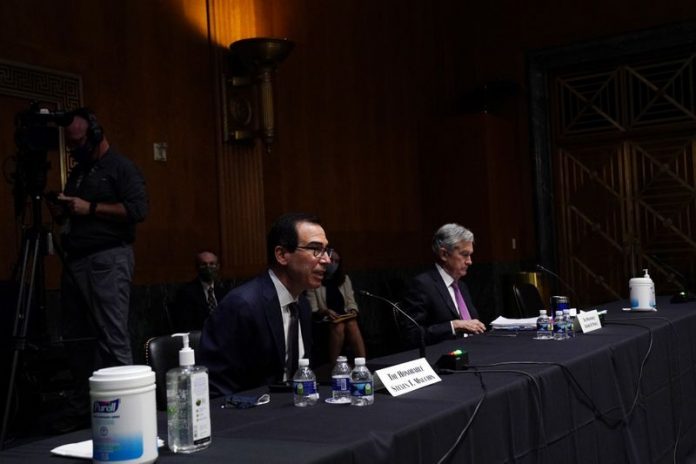 U.S. Treasury Secretary Steven Mnuchin and Federal Reserve Chairman Jerome Powell said hundreds of billions of dollars in unused funds from the $2.3 trillion coronavirus emergency relief package under the CARES Act could be reallocated to help American households and businesses. 
Mnuchin and Powell made the suggestion during their testimony on the impact of COVID-19 on the nation's economy during a hearing before the Senate Committee on Banking, Housing, and Urban Affairs on Thursday.
During the hearing, both floated the idea of reallocating the unused funds as Congress remained at a standstill regarding the issue of providing a new relief package. 
Powell told lawmakers that a new relief is necessary to help Americans and support economic recovery.
Over $300 billion in leftover money
Mnuchin and Powell said there are more than $300 billion in unused funds. They are requesting the Congress to give them authority to reallocate those funds to provide financial assistance to needy businesses and subsidize unemployment efforts.