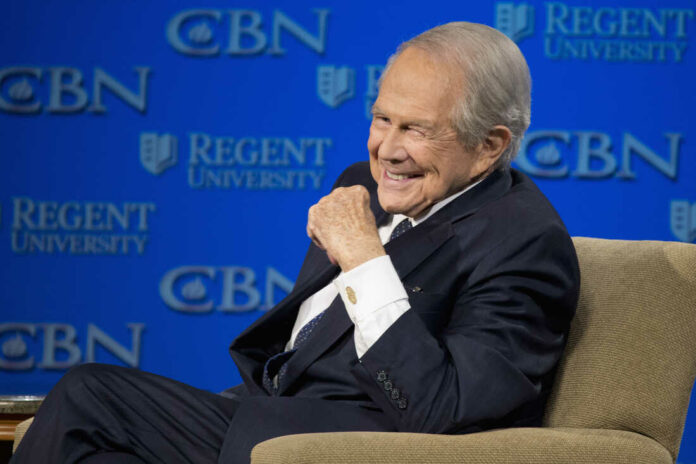 The religious broadcasting landscape has lost a stalwart pillar, Pat Robertson, former presidential candidate and iconic television host.
His death was confirmed by the Christian Broadcasting Network, a foundation he himself had built. His passing occurred in the early hours of Thursday at his residence in Virginia Beach.
Pat Robertson:  A Life Dedicated to Faith and Service
Born Marion Gordon Robertson in Virginia in 1930, he came to be fondly known as "Pat", a nickname given by his older brother, Willis Robertson Jr.
He is a cherished son of Sen. A. Willis Robertson. Pat's calling to serve God led him to become an ordained minister of the Southern Baptist church.
 The Christian Broadcasting Network and Its Influence
In 1960, Robertson breathed life into The Christian Broadcasting Network, which gradually burgeoned into a leading voice in Christian conservative circles.
His powerful, faith-oriented political commentary echoed weekly on "The 700 Club," a platform that magnified his influence for six decades.
 A Life Lived Beyond the Pulpit
He was not just a religious broadcaster. His life's portfolio was a blend of being a distinguished educator, humanitarian, author, and accomplished businessman.