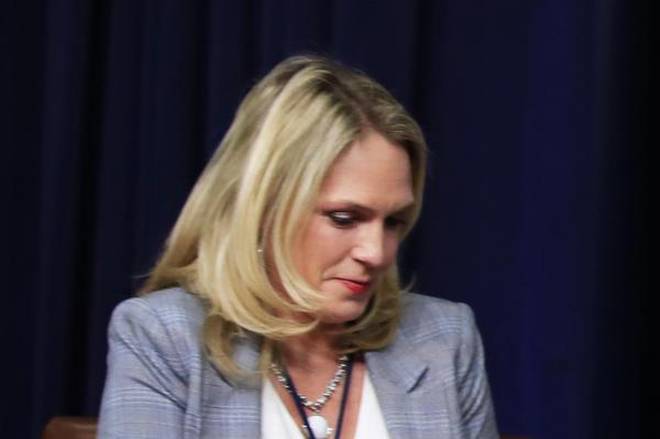 The unpleasant remark about Senator John didn't start soul-searching in the White House. Instead, it was a trigger to fire those who leaked that story and those who negatively affected Donald Trump's administration.
It's been over a week since Kelly Sadler stated her opinion of what McCain thought of Trump's CIA nominee. Sadler is a White House communications aide. She reportedly rejected McCain's opinion by saying that he is dying anyway. She said this in a private conversation. The administration and Sadler, therefore, refused to apologize publicly. But those harsh words have shaken the West Wing. The current focus is to find out who leaked the information to the media.
Leaks and Consequences
According to an outside Trump adviser and a White House official, President Trump demands that the person responsible for leaking the story to the public be fired. But neither of those two people who talked to the media about Trump's demands are authorized to speak publicly. They, therefore, demanded anonymity from the media.
Leaks are now a problem that lasts for a very long time in the Trump White House. This leak requires particular inspection within the White House because of how volatile the remark was. Two senior officials, John Kelly and Kellyanne Conway, are taking action. They organized closed-door meetings to tell junior staffers that reorganization is a soon-to-be possibility. John Kelly is the chief of staff. Kellyanne Conway is one of the President's counselors.
Taking Responsibility
Trump's White House avoided apologizing for while it defended some of Trump's most provocative actions, such as his statements about immigrants from Mexico.
February was one time when the White House official acknowledged a mistake. Raj Shah, deputy press secretary, admitted that the administration could've done better discussing Rob Porter, the staff secretary who was facing accusations that he abused his two ex-wives.
Questions from the American People:
How much of what people say in the White House should be secret?
If someone talks to the media, should they be allowed to be anonymous?
What is the danger of someone leaking information from the White House?
Does the administration have any responsibility for what Sadler said?