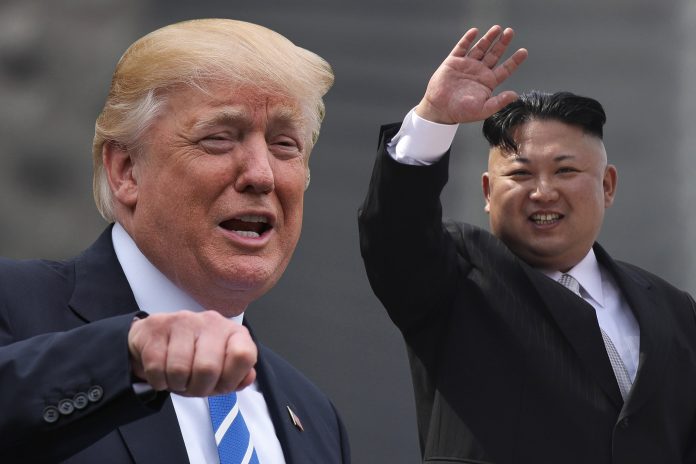 President Trump said that he saved millions of people from nuclear war by making a nuclear accord with North Korea's leader, Kim Jong Un. He credits the accord and he is expecting everyone else to give credits to it.
Trump faced criticism from congressional Republican and Democratic opponents. There has also been some skepticism from the media and his allies. This is why he promoted the nuclear deal on Friday in front of the White House. He tried to respond to criticism that said that the nuclear accord is lacking in clear objectives.
Unexpected Appearance
Two days after the President came back from Singapore, he made an unexpected appearance on Fox & Friends. The appearance was followed by a lot of questions from reporters. Trump expected to return as a hero and even posted a tweet saying that the world can now sleep well. Trump considers himself to be master dealmaker. He thinks that the agreement is a crucial step forward in solving a huge foreign policy problem.
Trump's frustration is now more noticeable as the deal is in the honeymoon phase. The United States' goal is to achieve a complete, irreversible denuclearization. Years will pass until North Korea achieves total denuclearization. And, of course, that will happen only if North Korea doesn't violate the deal, as was the case with every previous agreement.
Trump has Hope
Trump told reporters that he doesn't want to see a nuclear weapon destroying families. He added that people were expecting a war with North Korea. But now, the nuclear accord will make peace between the countries and millions of lives will be saved.
The agreement that Donald Trump and Kim Jong Un made this week is working towards denuclearizing the Korean Peninsula. However, it includes no details on when or how North Korea is going to be reduce or eliminate their weapons.
Questions from the American People:
Should we take encouragement from the fact that Kim Jong Un met with the President and said he is willing to denuclearize? Or should we feel discouraged by a lack of terms for denuclearization?
How much credit does Trump deserve for the deal? Did North Korea ever intend to use their nuclear weapons?