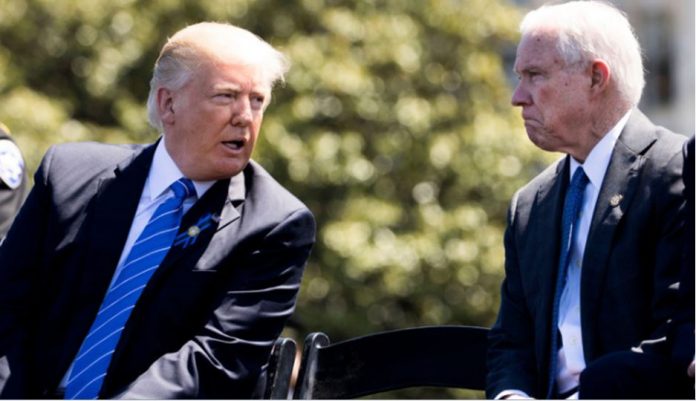 President Donald Trump once again criticized U.S. Attorney General Jeff Sessions in a tweet on Monday. This time, he was upset with Sessions due to criminal charges filed by the Department of Justice against two Republican lawmakers before the November elections.
Trump suggested that the attorney general jeopardized the GOP lawmakers' chances of winning their elections.
In a tweet on Monday, the president wrote, "Two long running, Obama era, investigations of two very popular Republican Congressmen were brought to a well publicized charge, just ahead of the Mid-Terms, by the Jeff Sessions Justice Department. Two easy wins now in doubt because there is not enough time. Good job Jeff."
Allegations against GOP Reps. Chris Collins and Hunter Duncan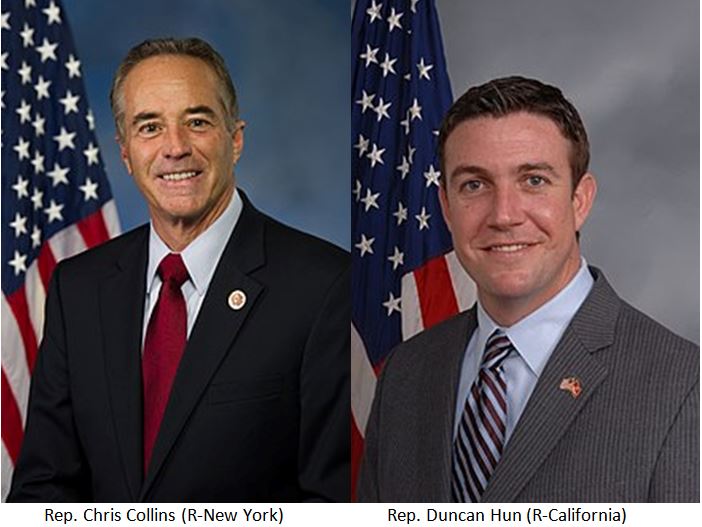 Trump was referring to Republican U.S. Reps. Chris Collins of New York and Duncan Hunter of California.
Early in August, the DOJ filed insider trading charges against Collins, his son Cameron and another person named Stephen Zarsky. The agency also charged them with conspiracy, securities fraud, wire fraud and making false statements to the FBI.
Collins strongly denied the allegations. He suspended his campaign for re-election in order to fight the charges against him.
A few weeks later, the DOJ filed a lawsuit against Hunter and his wife Margaret for allegedly falsifying campaign records. According to the agency, the lawmaker and his wife illegally spent over $250,000 in campaign money for personal expenses.
Hunter and his wife are facing several charges including conspiracy to commit offenses against the United States, wire fraud, falsification of records and prohibited use of campaign contributions.
The lawmaker said they are ready to fight the charges in court and prove their innocence. He also claimed that the DOJ had a "political agenda."
"This is modern politics and modern media mixed in with law enforcement that has a political agenda," Hunter said. "That's the new Department of Justice. This is the Democrats' arm of law enforcement, that's what's happening right now. It's happening with Trump; it's happening with me," said Hunter during an interview with ABC News 10.
In another tweet, Trump stated that Democrats probably "love" Sessions in the wake of the charges against Collins and Hunter. He also compared the attorney general's popularity to former FBI Director James Comey, whom he fired last year.
….The Democrats, none of whom voted for Jeff Sessions, must love him now. Same thing with Lyin' James Comey. The Dems all hated him, wanted him out, thought he was disgusting – UNTIL I FIRED HIM! Immediately he became a wonderful man, a saint like figure in fact. Really sick!

— Donald J. Trump (@realDonaldTrump) September 3, 2018
Last month, Trump brought up the idea of firing Sessions during private conversations with his aides and personal lawyers, according to reports.