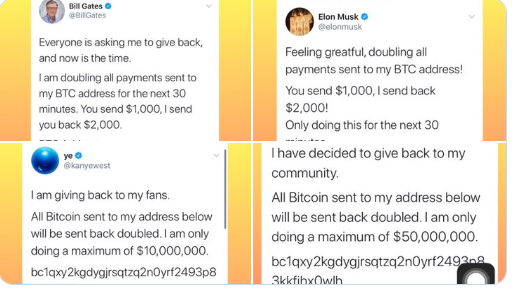 Last week Business Insider reported that certain influential Twitter accounts were hacked.  Bill Gates, Elon Musk, former President Barack Obama, President Donald Trump, and other public figures were all compromised.
The accounts were posting tweets that appeared to promote a cryptocurrency scam. The hackers targeted high-profile accounts that had the potential to spread the scam as far as possible. 
These accounts, along with Uber, Apple, Kanye West, Kim Kardashian West, Mike Bloomberg, Warren Buffett, and Jeff Bezos all posted similar tweets asking for donations via Bitcoin to their verified profiles.
The number of prominent accounts that were impacted makes this the biggest security breach of Twitter's history.
Anatomy of a hack
It happened fast. The first public signs of the intrusion came around 3 p.m. EDT, on Wednesday, July 15.
The Twitter account for cryptocurrency exchange Binance tweeted a message saying it had partnered with "CryptoForHealth." The tweet urged followers to give back 5000 bitcoin to the community, with a link where people could send money.