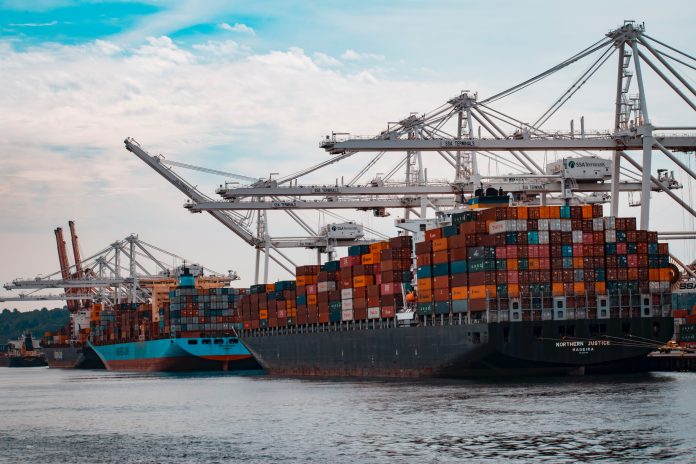 The U.S. trade deficit widened in July with imports outpacing exports as Americans buy foreign-made goods in increasing numbers.
In comparison to August, the foreign-trade gap expanded 19% to a seasonally adjusted $63.56 billion for July according to a recent statement by the Department of Commerce.
A monthly trade deficit of this size has not been seen since July 2008 when the Great Recession of 2007-2009 rocked the U.S. and global markets.
COVID-19 has largely shut down the U.S. economy since March when lockdown restrictions were put in place. Furthermore, the global nature of the pandemic has massively affected supply chains and trade.
As lockdown restrictions continue to be lifted and businesses begin resuming operations, domestic spending on foreign-made vehicles, consumer products, and capital goods has markedly increased.
While imports are on an upward trend, exports are struggling to reach pre-pandemic levels. "The import side pretty much has bounced back, but the export side has not," said Joshua Shapiro, chief economist at MFR Inc.
That's not to say that exports haven't begun to slowly climb back, however. American manufacturing has surged two months in a row with a 6.4% increase in overall orders. In particular, orders for durable goods increased by 11.2% in July.
American manufacturing's recent increase in outputs signals a global economic recovery as multiple major exporters such as China and Germany begin resuming their manufacturing operations.
Normally, the U.S. has a deficit in consumer goods and a surplus in services, such as healthcare and tourism. The service sector has shrunk to its lowest level since 2012 as travel restrictions continue to be a reality for prospective vacationers.
Multiple sectors in the U.S. economy have hedged their bets on an economic recovery by building large stockpiles of goods, hoping that demand will increase in the coming months.
American manufacturing faces big challenges. For one, COVID-19 continues to loom in the background, raising questions on workplace safety procedures and the possibility of another lockdown if cases begin to surge yet again.
————————————————–
Have a story you want USA Herald to cover? Submit a tip here and if we think it's newsworthy, we'll follow up on it.
Want guaranteed coverage? We also offer contract journalism here.  Just be sure you're comfortable giving up editorial control because our journalists are dogged and will follow the story through to the conclusion. The story will be published to our exacting standards, without regard for your preferred slant.
Want to contribute a story? We also accept article submissions — check out our writer's guidelines here.