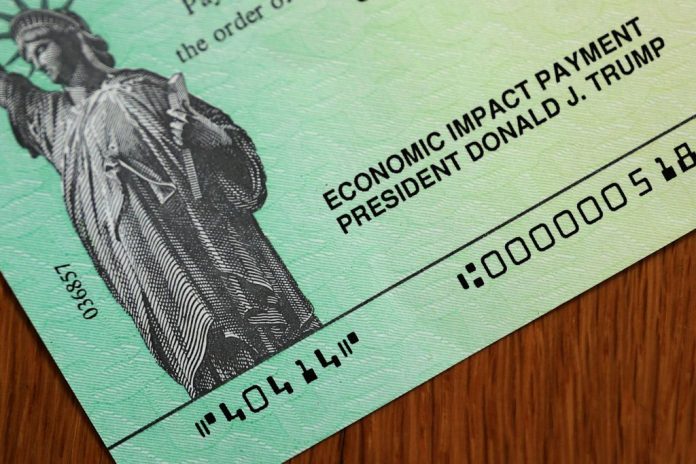 House Speaker Nancy Pelosi sent a letter on Sunday to her Democratic colleagues rejecting the Trump administration's latest stimulus offer claiming it to be "wholly insufficient."
The White House proposed a $1.8 trillion measure over the weekend. this number is far too high for many Senate Republicans and far too low for House Democrats
Treasury Secretary Steven Mnuchin and White House chief of staff, Mark Meadows, pleaded with Democrats to pass a measure repurposing leftover funds from the Paycheck Protection Program.
House Speaker Nancy Pelosi sent a letter to her Democratic colleagues regarding her decision to reject the White House's latest stimulus plan and described it as "grossly inadequate" on Sunday.
Her decision suggests that the Congress and the White House are no closer to a deal on a coronavirus relief package. Meanwhile, millions of US citizens are waiting patiently for the financial relief that they desperately need to pay the bills during a period of economic hardship.
Over the weekend, the White House proposed a $1.8 trillion stimulus plan, angering  Senate Republicans, who believed it to be too expensive. House Democrats claimed it was not enough as they passed a $2.2 trillion proposal last month but Senate Republicans rejected it for the same reason.
The White House proposal includes a $400 boost in weekly unemployment insurance, $1,200 direct payments for US adults, and $1,000 payments for each child, according to The Washington Post.
Democrats have pushed for a $600 increase in weekly unemployment benefits and $1,200 payments for child dependents as well as substantially more funding for state and local governments.
Stimulus plan disagreements center funds for addressing the pandemic
In her letter, Pelosi rejected the Trump administration's proposal, saying the disagreements had to do with more than the top-line numbers, suggesting the financial well-being of the American people is being sacrificed for a game of politics.
"In terms of addressing testing, tracing, and treatment, what the Trump administration has offered is wholly insufficient," Pelosi wrote.
Senate Republicans are equally unhappy. Sen. Marsha Blackburn of Tennessee said the  White House proposal would "deflate" the GOP base, according to sources at CNN.
With a deal between the White House and Congress looking less and less likely to happen anytime soon, the Trump administration is also lobbying for legislation that would repurpose $135 billion in leftover funds from the Paycheck Protection Program (PPP), according to Politico.
"All-or-nothing approach is unacceptable"
Democrats have not shown interest in the idea, complaining about a lack of transparency with respect to how PPP funds were used. Additionally, they seem to be holding out in order to receive some give on a much larger relief package for an economy in recession.
In response, Treasury Secretary Steven Mnuchin and the White House chief of staff, Mark Meadows, pushed for an end to the stalemate.
"The all-or-nothing approach is an unacceptable response to the American people," the officials wrote.
—————————————-
Have a story you want USA Herald to cover? Submit a tip here and if we think it's newsworthy, we'll follow up on it.
Want to contribute a story? We also accept article submissions — check out our writer's guidelines here.