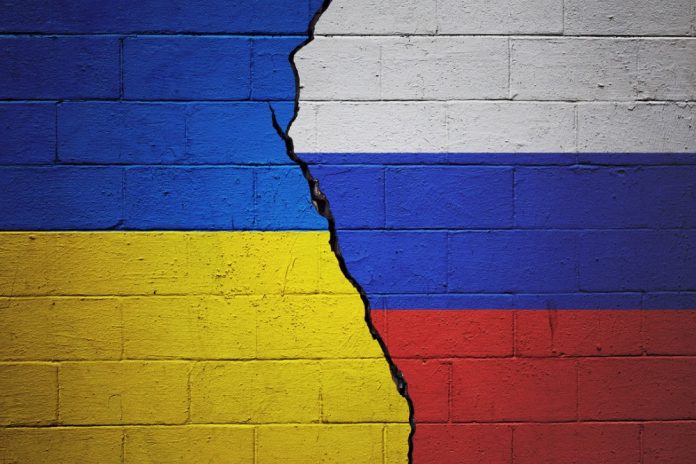 Ukraine's General Staff of the Armed Forces claimed in a Facebook post on Thursday that Russia has been conducting forced mobilization of its armed forces in the occupied Donetsk region.
The Institute for the Study of War (ISW), a Washington D.C. think tank, released an assessment of the Ukraine-Russia war on Thursday. The report says that the alleged forced mobilization is "highly unlikely to generate meaningful combat power and will exacerbate low morale and poor discipline in Russian and proxy units."
100 Days of War
Today is the 100-day mark since Russia invaded Ukraine. 
Russia has long been viewed as one of the most powerful militaries in the world. So, it was anticipated that it would easily and quickly take control. But Ukraine has been fighting back. And has shown no sign of surrender, as the David vs Goliath battle continues. 
By all accounts, Russia has lost a massive number of men and equipment. And they have also suffered the loss of some of the top military commanders.
"The entire temporarily occupied territory of our state is now a complete disaster zone, for which Russia bears full responsibility," Ukraine President Zelensky said.
Over 13 million Ukrainians have been forced to leave their homes. Many thousands of citizens have also been killed. And as the battlefield moves to the east with about 100 Ukraine soldiers a day are dying. 
Throughout Russian President Vladimir Putin's "special operation" there have been reports of low morale among his troops. The Russian troops, as well as Ukraine civilians have also been experiencing food shortages.
The Ukraine War Map on Twitter shows Russian gains in the last 2 weeks in areas in East Ukraine.
A map of the approximate situation on the ground in Ukraine as of 00:00 UTC 01/06/22.

There have been no notable changes since the last update. pic.twitter.com/qLkHmDxJiU

— Ukraine War Map (@War_Mapper) June 1, 2022
Forced mobilizations 
The ISW reported that a military regiment of the self-proclaimed Donetsk People's Republic (DNR) posted a video in which "forcibly mobilized" soldiers were complaining to Putin. And they claim to have spent the war on the front line in the Kherson region without proper food or medicines available to them.
Some of the currently serving troops said that the military mobilization committees are not conducting the required medical screenings. And there are soldiers forced to serve that have medical conditions which should make them exempt.
The ISW further detailed other reports that indicated low morale and "physically unfit individuals" operating in Ukraine.  
The more recently mobilized units are experiencing "mass drunkenness and general disorder."
Maksym Marchenko, head of Ukraine's Odessa regional military administration, claims that 30 to 40 percent of Russian personnel that were rotated out of Ukraine are now refusing to return. And allegedly Russian military leaders are putting "unprepared and unmotivated units back into combat."