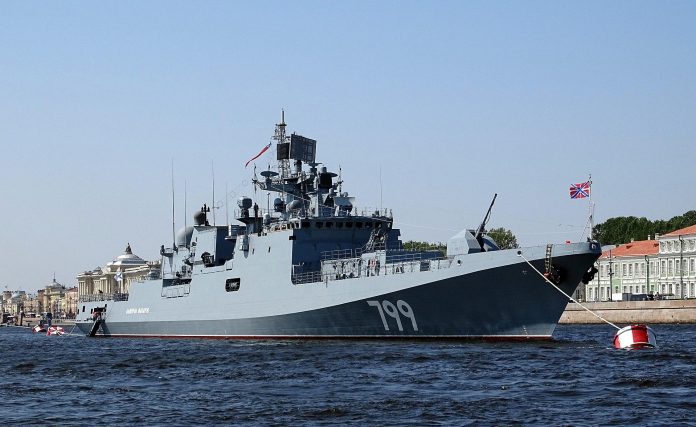 Another Russian warship was reportedly hit by Ukrainian missiles in the Black Sea.  The ship was sailing near the legendary Snake Island off the coast of the port city of Odessa. It was reportedly hit by an R-360 Neptune anti-ship missile fired from Ukraine.
UNIAN news reports that the vessel was a "burevestnik" frigate named The Admiral Makarov. There were also reports that "large numbers" of Russian aircraft were circling overhead the smoking ship.
The Kyiv Post reported that Ukrainian military and Ukraine Parliament member Oleksiy Goncharenko have confirmed the ship had been hit. But the extent of damage is still unknown.
Russian warship hit needs confirmation
 Open-source flight monitors on Twitter show data gathered from satellites and transponders reveal that known Russian rescue vessels and aircraft headed to the Snake Island area after reports emerged that the Makarov had been attacked.
Maritime ship trackers revealed that the Russian rescue ship identified as SPK-46150 was en route to the attack location late Thursday.