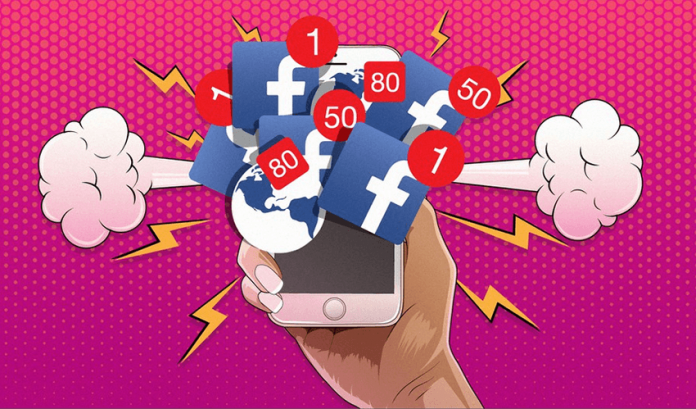 Starting in early 2021, the release of iOS 14.5 allows iPhone users to opt-out of cross-site and cross-app tracking and ad targeting. And only 25% of users are opting in. The App Tracking Transparency effort is an Apple policy that is supposed to protect users' privacy.
A report from Branch, the analytics firm, was compiled by Bloomberg. It details the ripple effect this is having on advertisers. All the tech giants have had issues with protecting their users' data. And Facebook is currently under investigation by the EU.
Facebook is also the most impacted by being blocked from iPhone user data when they opt-out. Facebook was an early adopter and developer of ad targeting and data analytics marketing. And their business model depends on it. 
Most online retail sites include Facebook software which sends detailed customer data back to the social network. This includes what a Facebook user looks at, their demographics, and their purchases. Facebook then uses that data to better understand individual user's behavior.
Roughly 75% of iPhone and iPad users now have iOS 14.5 or later with App Tracking transparency. And only 25% of them chose  "Allow" when prompted. This disrupts the information chain which feeds the software.
Advertisers are concerned that the data they rely on is no longer available. The missing tracking features allow the platforms to see the volume of sales their clients are making. 
Now it's difficult to know which ads work. Losing the data also impacts Facebook's ability to feature business products to potential customers from their past interests. And it is not easy to "re-target" people with ads that show users online items they haven't yet purchased.
Facebook impacted when iPhone users say no tracking
Experts estimate that the iOS changes could reduce Facebook's revenue by up to 13% if just 10% of users grant Facebook tracking permission. The full impact will be seen at the end of July when Facebook reports second-quarter earnings.
Advertisers seem to be taking a "wait and see" attitude. But some media buyers are noticing smaller clients are already struggling. Some don't make enough sales to effectively leverage Facebook's "lookalike" targeting features. 
It's still not clear how many businesses in the world are dependent on Facebook. But it's possible that Facebook ads maybe 40% less effective. And there is definitely a panic in the Facebook sales and marketing community.
Developing new Facebook features
During a live interview on  Clubhouse in March, CEO Mark Zuckerberg said Facebook "may even be in a stronger position" following the iOS changes if it means more businesses start to make sales directly within Facebook's apps instead of sending users to a web address. 
 Facebook is also working on new features to help make up for the data lost. This includes "new advertising features that require fewer data to measure an ad's success." The company is also exploring ways to deliver ads based on data stored on the user's device.
"Apple's policy is hurting the ability of businesses to use their advertising budgets efficiently and effectively, and the limitations being created are driven by Apple's restrictions for their own benefit," a Facebook spokesman added. And claimed Facebook has tried to prepare advertisers with notices, blogs, and webinars.  "We believe that personalized ads and user privacy can coexist."