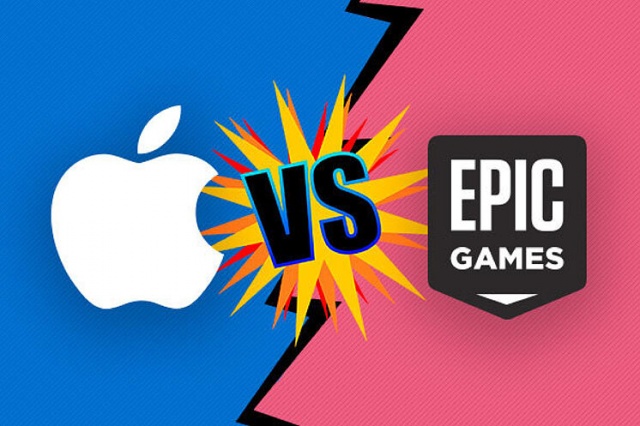 U.S. District Court Judge Yvonne Gonzalez-Rogers issued a permanent injunction in what has been an extended court battle between  Epic Games tech giant Apple, Inc.. It's official Apple not a monopoly.
Friday's ruling was a major setback to Apple's App Store's highly profitable model. But it also vindicates Apple. Because the judge declared that it was not a monopoly that should be broken up.
Apple not a monopoly
Judge Gonzalez-Rogers claims that "the court cannot ultimately conclude that Apple is a monopolist under either federal or state antitrust laws," she continued. "Nonetheless, the trial did show that Apple is engaging in anticompetitive conduct under California's competition laws."
At the same time, the court affirms Epic Games was in breach of its Apple contract. By implementing an alternative payment system in the Fortnite app they were in default. Epic must now pay Apple 30% of all revenue collected through the alternate system, estimated to be about $3.5 million.
Developers get a win
The judge disagrees with how both Apple and Epic Games have framed the relevant market. And she says that in digital mobile gaming transactions, Apple did not have a monopoly.
The ruling will also force Apple to accommodate developers. iOS apps must be allowed the choice of payment options. From now on, users will have buttons or links to other places where they can pay. Apple's highly profitable and anti-competitive payment policies will be overhauled.  
The injunction will take effect in 90 days unless an appeal to a higher court causes a delay.
Under the new order, Apple is "…permanently restrained and enjoined from prohibiting developers from including in their apps and their metadata buttons, external links, or other calls to action that direct customers to purchasing mechanisms, in addition to In-App Purchasing and communicating with customers through points of contact obtained voluntarily from customers through account registration within the app."
Epic and Apple respond
In response to the ruling, Epic Games is requesting Apple put its Fortnite Game back in the App Store. 
Epic has asked Apple to restore our Fortnite developer account. Epic intends to re-release Fortnite on iOS in Korea offering both Epic payment and Apple payment side-by-side in compliance with the new Korean law.

— Fortnite (@FortniteGame) September 9, 2021
And Apple is claiming the ruling as a victory. "Today the Court has affirmed what we've known all along: the App Store is not in violation of antitrust law," an Apple rep said. "Apple faces rigorous competition in every segment in which we do business, and we believe customers and developers choose us because our products and services are the best in the world. We remain committed to ensuring the App Store is a safe and trusted marketplace."