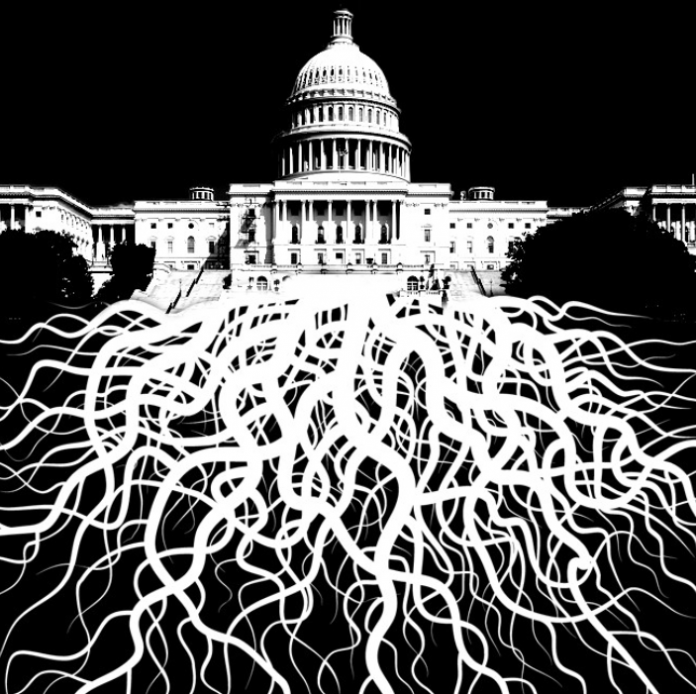 (This report is an update to the prequel story regarding the "missing" FBI text messages.)
New coverage from The Daily Wire affirms that the Department of Justice is beginning to recuperate potentially damning text messages between two FBI agents responsible for investigating President Trump and Hillary Clinton.
Additional Updates About the "Recovered" FBI Text Messages
Last night, Americans learned that texts between FBI agents Peter Stzrok and Lisa Page are resurfacing after probing from the Justice Department. Both Stzrok and Page expressed a strong aversion to President Trump during the 2016 election as investigations into political bias were underway. Moreover, the two agents discussed an "insurance policy" in the event of President Trump's victory. Exactly what the aforesaid insurance policy entails currently remains unknown.
Other factors of the missing messages remain unknown as well. Even though the Department of Justice claims to be recovering the texts, the composition of the messages are concealed from the general public. Americans have questioned what caused the texts to vanish in the first place, prompting the FBI to cite a "glitch" which also impacted other FBI cell phones.
The missing text messages between Stzrok and Page extend for five months between December 14, 2016 and May 17, 2017.
America's Take on the "Missing" FBI Text Messages
The allegedly missing texts sparked widespread condemnation from Americans who believe there is more to the story. Moreover, Fox News op-ed writer Richard Manning recently slammed the situation as "worse than Watergate."
The "insurance policy" claim coupled with Stzrok and Page's affair has raised many eyebrows. After the Justice Department learned of the affair between the two paramours, Stzrok lost his involvement and access to Robert Mueller's Russia probe.
Americans are moreover having trouble believing that such potentially incriminating messages could simply vanish from a "glitch."
Manning moreover notes that the deliberate destruction of the aforementioned text messages breaches U.S. law. 18 U.S.C. Section 1519 which affirms that fines and a two-decade prison sentence are warranted by "knowingly alter[ing], destroy[ing], mutilat[ing], conceal[ing], cover[ing] up, falsify[ing], or mak[ing] a false entry" of government "records, documents, or tangible objects."
The American people appear to share sentiments which echo Manning's. This is especially apparent on social media. Theories about the fabrication or otherwise corruption of the "recovered" messages are rampant:
.@JudicialWatch Sues for Text Messages of FBI's Strzok and Page. I don't believe for one minute that the Strzok-Page texts are really missing. And Director Wray needs to stop with the stonewalling. https://t.co/ufLvl0pOFL

— Tom Fitton (@TomFitton) January 24, 2018
They're beginning to create the missing messages.

— PEPE!!!! (@scottramp1981) January 25, 2018
Hillary's emails — deleted/"lost"

FBI's text messages — deleted/"lost"

NSA's emails — deleted/"lost

IRS emails — deleted/"lost"

Just imagine what the left would do if @DonaldJTrumpJr said he "lost" his emails during testimony

— Charlie Kirk (@charliekirk11) January 24, 2018
Weird how that works huh? #findthetexts https://t.co/SO0rcprhtI

— Donald Trump Jr. (@DonaldJTrumpJr) January 25, 2018
A breaking report from Fox News now alleges that missing texts between Stzrok and Page are now fully recovered. A new update will follow this story.