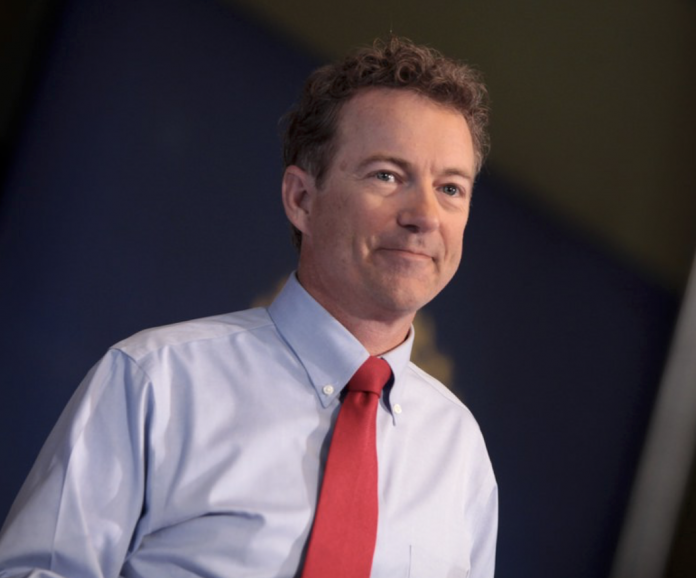 Earlier today, Kentucky Senator and Republican Rand Paul spoke out about a recent assassination threat against himself and his family, reports The Hill.
An Overview of the Assassination Threat Against Paul
Over the past few weeks, the political climate has become alarmingly vicious and toxic. Moreover, Republicans and members of the Trump family and administration seem to be the main targets; Democrats have descended into name-calling, throwing conservatives out of restaurants, and championing for the harassment of those who differ from their political ideologies.
However, the viciousness and toxicity have now morphed into assassination threats. Earlier today, Rand Paul shared intel regarding a man who threatened the lives of himself and his family. At the time, law enforcement distributed a warrant for the arrest of the man.
Prior to the arrest, Paul shared the hereinafter statements with the press:
"This man had threatened to kill me and chop up my family with an ax. It's just horrendous that we're having to deal with things like this."
The individual who issued the foregoing threat is now in police custody. The Kentucky Senator sent out a tweet hours ago, thanking the United States Capitol Police for the subsequent arrest:
Thank you to the US Capitol Police for their arrest of the man who recently threatened to kill my family and me.

— Senator Rand Paul (@RandPaul) July 2, 2018
Rand Paul also recently filed a civil lawsuit against his neighbor Rene Boucher for assault. The assault occurred in November 2017, although Paul has recovered from the consequential injuries. As a result of Boucher's actions, he is now facing a fine of $10,000 and 30 days in prison.
The Regression of Political Civility in America
With the increased tension regarding differences of opinion about appropriate political reform has come intolerance and now violence. The assassination threat against Paul and his family comes days after Democrat Maxine Waters called for the heckling and harassment of Trump administration officials. USA Herald previously covered this incident and the subsequent, bipartisan backlash.
Many conservatives believe that Waters' words will eventually get someone either seriously injured or killed. The idea that Americans can hold different political ideologies and yet still co-exist amicably is one of the bedrock principles of this country. Lately, this once uncontestable notion appears to be under attack.