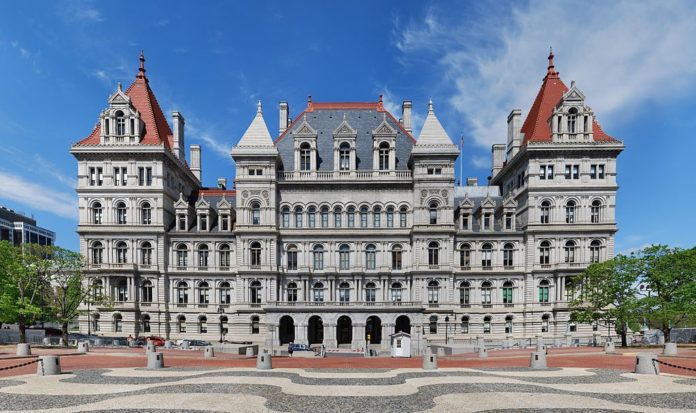 The New York State legislature passed legislation allowing Congress to obtain President Donald Trump's state tax returns. The legislation is now going to Governor Andrew Cuomo's desk for final approval.
Senator Brad Hoylman and Assemblyman David Buchwald are the primary sponsors of S6146 and A7750 also known as the TRUST Act in the State Senate and Assembly, respectively.
The legislation requires the New York State Commissioner of Taxation and Finance to cooperate with investigations by certain committees of the U.S. Congress under certain circumstances.
The chairman of a congressional committee must specify that their request for state tax returns is related to a "legitimate task" of Congress.
On Wednesday, the State Assembly passed the legislation with 84-53 votes. Earlier this month, the Senate passed the bill with 39-22 votes and approved an amendment on Wednesday. The amendment limits whose tax returns can be requested by a congressional committee. Gov. Cuomo is expected to sign the bill into law.
"New York State stepped up to promote transparency"
In a statement, Hoylman said, "New York has a unique role to help head off the constitutional crisis brewing between Congress and the White House over refusal to comply with the request for Donald Trump's tax returns."