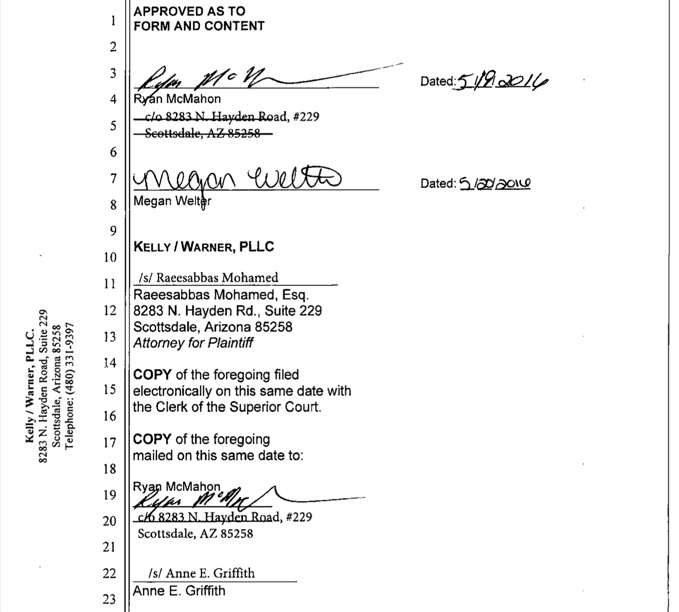 Former NFL Cheerleader Megan Welter was arrested for beating up her boyfriend Ryan McMahon in 2013.  Shortly after the arrest, due to Welter's high profile, she received a barrage of news attention around the arrest.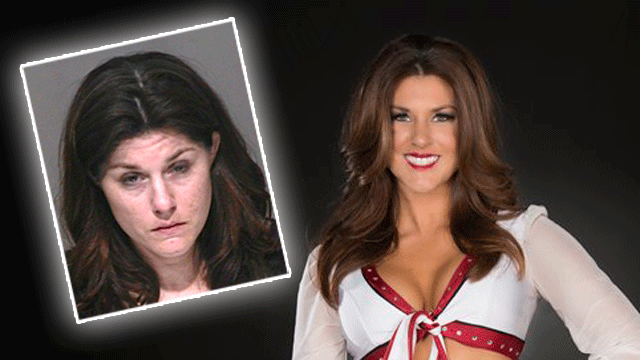 In an attempt to remove the negative publicity Welter received on BarStool Sports, ABC 15, and dozens of other media outlets, she had a lawsuit filed by the Kelly Warner Law Office that claimed the news media had reported defamatory information about her.   The goal of the lawsuit apparently was to remove any trace of these media outlets from Google search results for Megan Welter.
It had also appeared as-if Welter's victim, Ryan McMahon, had signed a stipulated order for permanent injunction claiming that the content on these articles was "false" and "defamatory," therefore Google should remove the articles from its search engine.
The USA Herald spoke with Ryan McMahon this evening and sure enough, Mr. McMahon confirmed that his signature was forged on the stipulated order and that he is reporting it to the Arizona Bar on Monday.